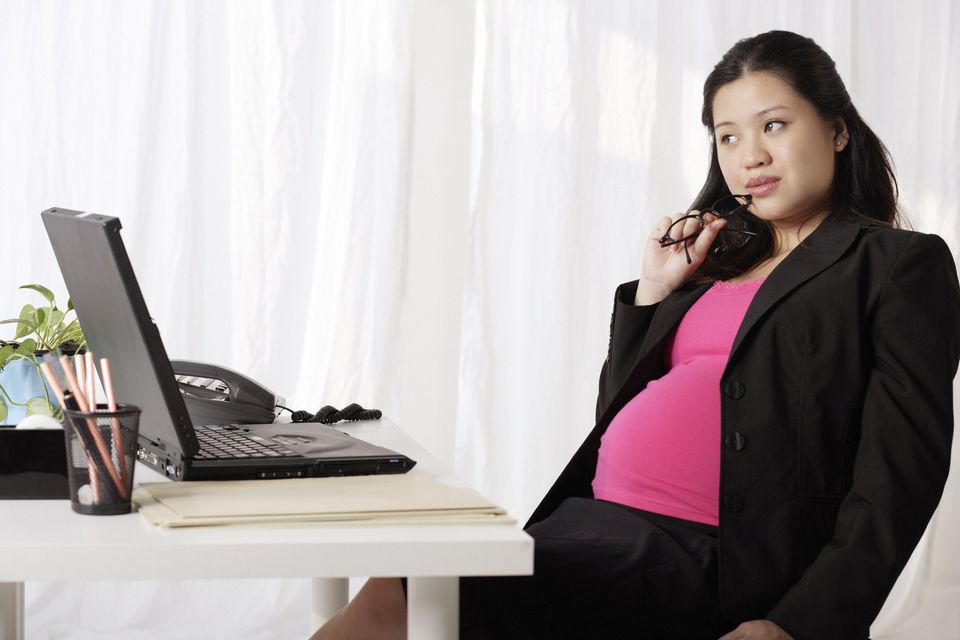 Many working moms have a common internal struggle. Being a working mom and balancing family life is a continuous challenge but deciding to leave the career you've always known for this major life change is a terrifying thought. While working moms quit their jobs and stay-at-home moms return to the workforce every day, how do you know which role is right for your family right now? While there is no right or wrong answer, there's only what's right for your family, there are tried and true tips you can follow to make the decision between being a working mom or a stay-at-home mom.
Try It
First, get a taste of a day in the life of a stay-at-home mom. Try 7 of those days at the least. Taking a week off of work will eat up some of your vacation time but it's one way to test if you would really enjoy being home with the kids 24/7 before you turn in your notice.
Talk to Your Spouse
Your spouse sounds like he's on board with you leaving your job behind. That's great if you want to leave your job too. Talk this big decision over with him as you weigh the pros and cons of being a stay-at-home mom. Make sure you two are on the same page about what it will mean for you to stay home too. It can even help to talk about what he expects as well as what you expect if you're home full-time. Believe it or not, it will be an adjustment for all of you, including the kids.
If you don't leave your job to become a stay-at-home mom:
Don't Feel Guilty
The decision you and your family make is yours.
It's one you've clearly struggled with so you've thought it out. Either way, you may feel guilty. Don't! There are positives and negatives to both sides and guilting yourself will simply bug you so much that you feel guilty when you go to work and you feel guilty when you come home. That's not healthy for you or your family.
Revisit Your Decision Later
It's tough because the kids won't stay little and the time really does fly by. But you may not be ready to be a stay-at-home mom, at least not right now. Don't rush into the decision or you may regret it. You can always revisit your decision later. If being a stay-at-home mom doesn't feel right for you at this moment, give yourself a break and come back to thinking about all of this in 3 months, 6 months or however long you feel is best for you.
Find an Alternative Solution
You may not be ready to commit to being a stay-at-home mom 100% of the time. There are a few ways you can get your feet wet while still working.
First, talk to your boss about telecommuting. Depending on the type of work you do, you could bring most of that work home so you can spend more time at home instead of at the office. Or you could reduce your hours at work, spending 2-3 more days at home with your kids while still going to work the other days.
If your boss can't offer you any flexibility, a different option is to use your skill set to find a part-time job elsewhere. You'll still be spending more time at home but you won't be out of the house 40+ hours a week. Or, stay home full-time with the kids and keep working too by seeking out work-from-home opportunities that fit in well with a stay-at-home mom's schedule.
Word of warning, though, working from home when you're also new to being home with the kids full-time can be extremely frustrating. Those quiet times you had at your office to do your work are now going to be limited with little kids underfoot. Be prepared to plan your work time around naps or after the kids go to bed for the night.
If you do leave your job to become a stay-at-home mom:
Take Time to Adjust
Those first days, weeks, even months will be a roller coaster of emotions. You'll look at those sweet faces of your smiling children and wonder why you didn't leave your job sooner. Then there will be those days when the kids are crying and you just want to lock yourself in the bathroom because you would rather be at work. It will take time to adjust.
Don't Forget Your Me-Time
This may not make sense now but if you leave your job, it will.
Everyone deserves downtime and just because you'll be home all day doesn't mean you should shortchange yourself on some much-needed time for yourself.
Keep Your Work Options Open
Since you mentioned you've always known the working world, suddenly not having those daily work tasks may leave you feeling incomplete in some ways. And let's face it, you may want to go back to work when your kids are older. Keep your work options open and leave your job on good terms. Also cover the employment gap you're about to experience while being out of the workforce.
Find a Support Group of Other Stay-at-Home Moms
It's very easy to put yourself in a bubble as a stay-at-home-mom. Unless your kids have ballet practice or a soccer game, you'll find yourself not interacting with a lot of adults if you don't make an effort to get out there and find support. And you'll need that support.
There are moms groups for preschoolers, the moms you meet at your children's school, the moms in your neighborhood. They're all a great support system, even if you don't think you need it. A play date is just as much for your kids as it is for the moms there. Get out there and make yourself some mom friends. They understand your life because they're living it and it's just plain good for you to get out there and talk to people instead of staying home all the time.
Remember You Can Always Go Back to Work
Giving up your career may feel like you are losing a part of you if you've always had that job to go to Monday through Friday. Believe it or not, you can always go back to work. I've had friends who've gone back into their old lines of work and others who've taken their careers in a new direction. Their salaries have not suffered and they're glad they got to do both -- stay home and work.
It's definitely not an easy decision. But it's definitely a decision you should be happy with, either way. There are those out there who will tell you you should be a working mom or that you should be a stay-at-home mom. Only you know what's right for your family.