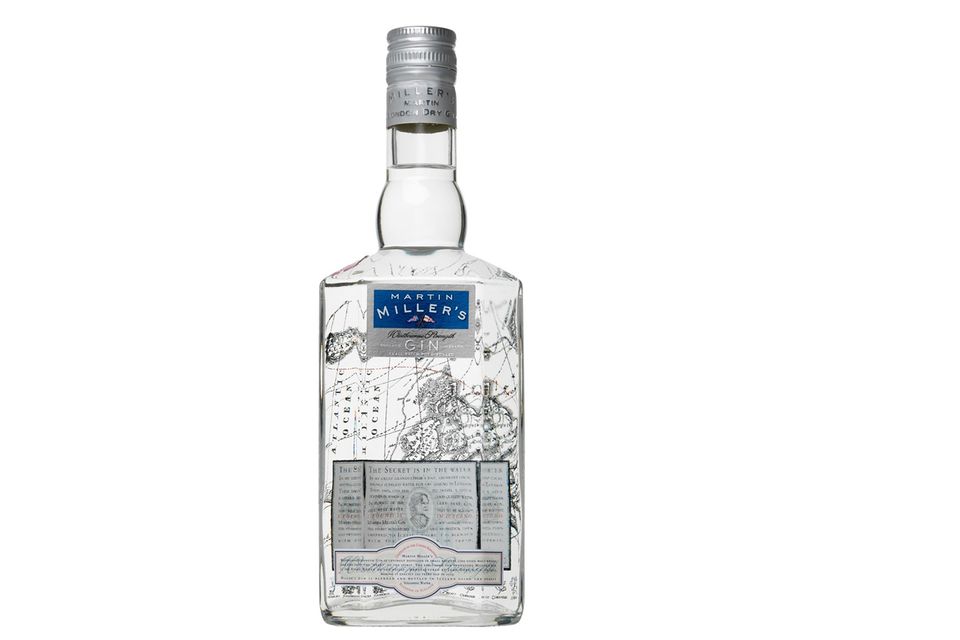 It is rare that a gin goes above 80 proof and it is more rare that the quality can be maintained at a higher proof. Whiskies can pull it off but other spirits are touchier, yet Martin Miller's Gin has pulled off a successful high-proof gin and it is one that any gin lover will appreciate.
The spirit is Martin Miller's Westbourne Strength London Dry Gin and although it's quite a mouthful it falls right in line with the original 80 proof Martin Miller's, just 5% stronger.
That little extra punch has brought out a few distinct characteristics of gin that are superb.
The Review
I have been thoroughly impressed with the Martin Miller's London Dry Gin, it has become one of my staple gins. Given that, I had high expectations for the taste, quality, and balance of the Westbourne Strength. The spirit did not let me down in the least and I actually think I may prefer the Westbourne to the original.
The best way that I can describe Martin Miller's Westbourne Strength is to compare it to the original bottling. The same great balance is found in Westbourne but there are a few distinct differences in the taste.
The juniper is more pronounced in the higher-proofed bottling  in a fashion that is simply inviting and there are more citrus notes - specifically burnt orange - which add to a gin cocktail's complexity.
There is also a certain spice that has the resemblance to citrus, but is not quite citrus, that gives this gin a character unfounded in the spirit.
That tinge of spice is surprising, almost perplexing, yet something I'd like to see in more gins.
The aspect that I enjoy most about both of Martin Miller's gins is that they are smooth, ones that you could sip straight, yet they are full of flavor and character. This is especially poignant in the Westbourne because the increased alcohol content accentuates the botanicals and punches them up a notch.
That full, balanced flavor is what we look for in gin, it is what makes the spirit so great. While many new gins are attempting to be so clear and vodka-like, it is refreshing to see someone revive the full taste that made gin the ultimate cocktail ingredient.
Martin Miller's Westbourne Strength Cocktails
Palin's Christmas Punch
The London Cup
About Martin Miller's Westbourne Strength London Dry Gin
London dry gin distilled twice and cut with Icelandic water.
Produced by Martin Miller's Gin in England's Black Country
Retails for around $30/750ml bottle.
Visit Their Website