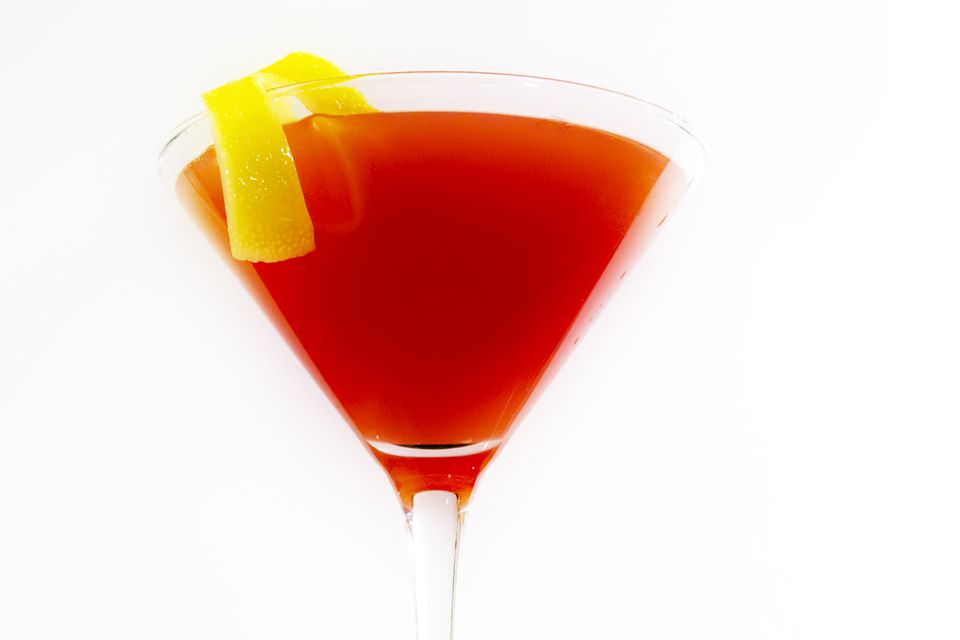 While I'm not sure if the Mistletoe Martini has the same effect as mistletoe hanging from the ceiling, it is a fantastic holiday cocktail.
The mix is nice and simple: grab your favorite vodka, chilled cranberry tea, orange and lemon juices, and a little sugar. Shake, pour and enjoy.
Tip: If you plan to make quite a few of these cocktails, steep a large pot of tea to begin with so that it's ready for the next round of drinks.