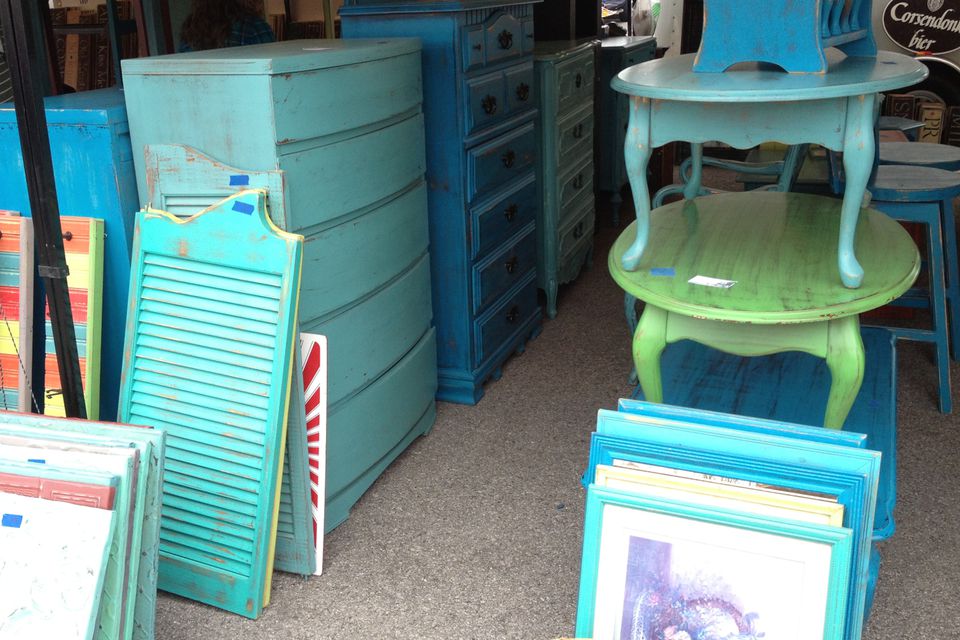 Just south of downtown Nashville, you'll find approximately 2,000 booths full of new and used merchandise at the Nashville Flea Market. The year-round flea market takes place once a month at the Tennessee State Fairgrounds. Each month has its own theme like spring fling or back to school. With so many booths it's guaranteed that everyone in the family can find something to love at the Flea Market.
Location
The flea market is located at 625 Smith Avenue, in the Nashville Expo Center at the Tennessee State Fairgrounds. Driving directions and GPS addresses are available online.
Nashville Flea Market Dates
The market is open every fourth Saturday of the month except in December when it happens the third Saturday of the month due to the Winter holidays.
Monthly Themes
One thing that sets the Nashville Flea Market apart from other flea markets is its monthly themes. Past themes have included things like retro revival, romance junkies, down memory lane, vintage galore, Americana cool and old-school rules.
December and January Hours
Friday: noon to 5 p.m.
Saturday: 7 a.m. to 5 p.m.
Sunday: 7 a.m. to 4 p.m.
March Through November Hours
Friday: 8 a.m. to 5 p.m.
Saturday 7 a.m. to 6 p.m.
Sunday 7 a.m. to 4 p.m.
Admission
Admission to the Flea Market is free but parking does cost five dollars. For road-trippers there's a 35 dollar overnight RV parking.
While pets are not allowed in the flea, service animals are welcome.
Merchandise
Among old and new merchandise, you can find:
Antiques, collectibles, and vintage goods
Jewelry (new and old)
Handmade clothing
Furniture (new, old, painted, upcycled, and refurbished)
Artwork and home accessories
Lighting
Ceramics, glassware, and dishes
Gardening supplies and plants
Outdoor furniture and accessories
Rugs and other textiles (new and old)
Nashville Flea Market Shopping Tips:
Concessions are available but can be pricey. To save money you might want to bring some bottled water and a few snacks.
ATM machines are available.
There are exceptions, but indoor booths tend to have the new items. The antique and vintage merchandise is mostly outside.
For large items, there are several designated pick-up points along the edges of the market. Your seller should tell you which pick-up point to use. Make sure you get a receipt and a pick-up pass. You'll need both to claim your purchase.
Selling at the Nashville Flea Market
To become a seller at the Nashville Flea Market, fill out the vendor application and then fax it to the business office at (615) 862-5015. Or, call (615) 862-5016 to complete the application by phone.
Indoor booth rental prices start at $90, shed spaces start at $35, and outdoor booths cost $70 or $85 per weekend.
Booth reservations will be canceled if your payment isn't received within five days of making the reservation.
Tables, chairs, electrical connections, and vendor parking for large trucks and trailers are available for additional fees.
Temporary licenses are available for sellers without Tennessee Business Licenses and Tennessee Sales Tax Numbers
Prohibited items include animals, counterfeit goods, expired pharmacy items and other perishables, pornography, and stolen merchandise. You must have special permission to sell plants and concessions.