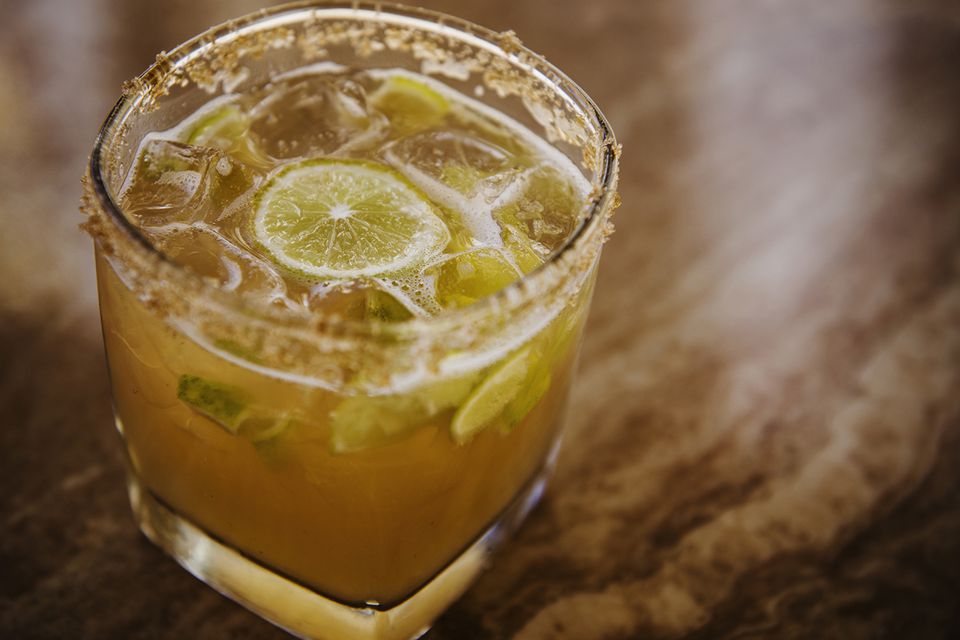 This New England Sour was created for Super Bowl XLIX in honor of the New England Patriots. While that game may be in the past, the drink is remains a fabulous pick for any event, including other game day parties.
Created at Bounce Sporting Club in New York City, this simple drink is quite a delight and a fun, new take on the popular Whiskey Sour.
In this case Elit Vodka is paired with maple and grapefruit and a couple dashes of bitters. This combination creates a fascinating taste that you almost have to taste to believe.
It's a drink that you can easily mix up in between the action of the game (or between commercials) and a full round for the house should be possible in no time.
Build the ingredients in a highball glass filled with ice.
Stir.
Garnish with a lemon wedge and serve with a straw.
Recipe Courtesy: Bounce Sporting Club NYC
Manuka and Maple Sour Cocktail
This cocktail is a pure autumnal delight. The Manuka and Maple Sour is an excellent display of 42 Below Manuka Honey vodka and maple syrup, served up with a little lemon and bitters.
It's the perfect example of what a truly great cocktail needs: base, sweet, sour and bitter.
Combine all ingredients in a cocktail shaker filled with ice.
Shake well.
Strain into a chilled cocktail glass.
Garnish with lemon zest and an orange peel.
Recipe Courtesy: 42 Below Vodka