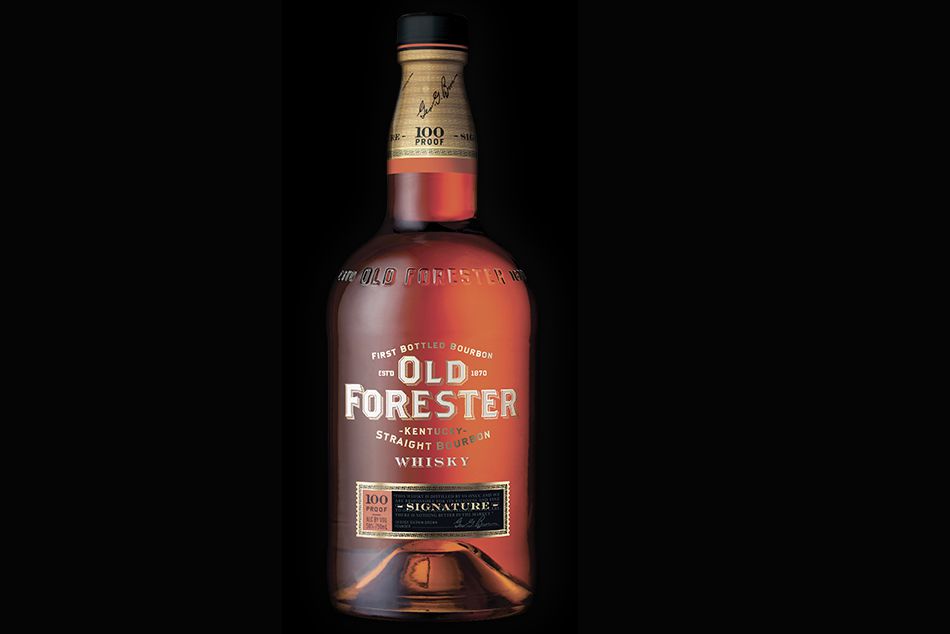 Old Forester is one of the great brands in bourbon distilling. From their annual Birthday Bourbons to the entry level, Old Forester Classic Bourbon (86 proof), the brand's reputation for quality remains unmatched.
At 100 proof (50% ABV), Old Forester Signature Bourbon comes in at a slightly stronger strength than Old Forester Classic, but this ensures that this great bourbon doesn't get watered down or lost when mixed with other ingredients in cocktails.
As it is, Old Forester Signature is simply the finest bourbon available around $20.
The Review of Old Forester Signature Bourbon
On the Nose
Old Forester Signature packs a spicy punch, with cinnamon, nutmeg and oak notes overlaying nice vanilla and caramel aromas. Saddle leather, brown sugar and a hint of maple sugar round out the bouquet on this bourbon.
The Body and Palate
Old Forester Signature does not make an age statement on its label. Although, as a "straight bourbon," it is a minimum of two years old. If I had to hazard a guess, I'd say that Signature averages around 4 years old. There is just enough body to this bourbon to gently coat the mouth, but not so much as to be thick and cloying.
On the palate, Old Forester Signature offers a veritable riot of flavors. Spicy cinnamon and nutmeg notes abound, appearing after an initial wave of vanilla and caramel flavors. Dried apple appears under a warm layer of clove and allspice.
If you like a spicier, rye heavy bourbon, Old Forester is guaranteed to please.
The Finish
Old Forester Signature offers a complex and relatively long finish for a younger bourbon. English toffee, maple sugar, and tobacco notes appear first before giving way to warm apple pie spice notes.
Final Thoughts
Old Forester Signature is truly one of the finest bourbons on the market, and at its price point is one of the greatest values in the world of whiskey.
If you haven't tried Old Forester Signature Bourbon, you are simply missing one of the world's greatest bourbons.
Old Forester Cocktails
About Old Forester Signature Bourbon Whiskey
Kentucky straight bourbon whiskey aged in new charred oak barrels and bottled at 100 proof. No age statement.
Produced by Brown-Forman Distilling Co. of Louisville, Kentucky
Retails for around $22/750ml bottle
Originally Published: September 29, 2010
Edited by Colleen Graham: October 16, 2015