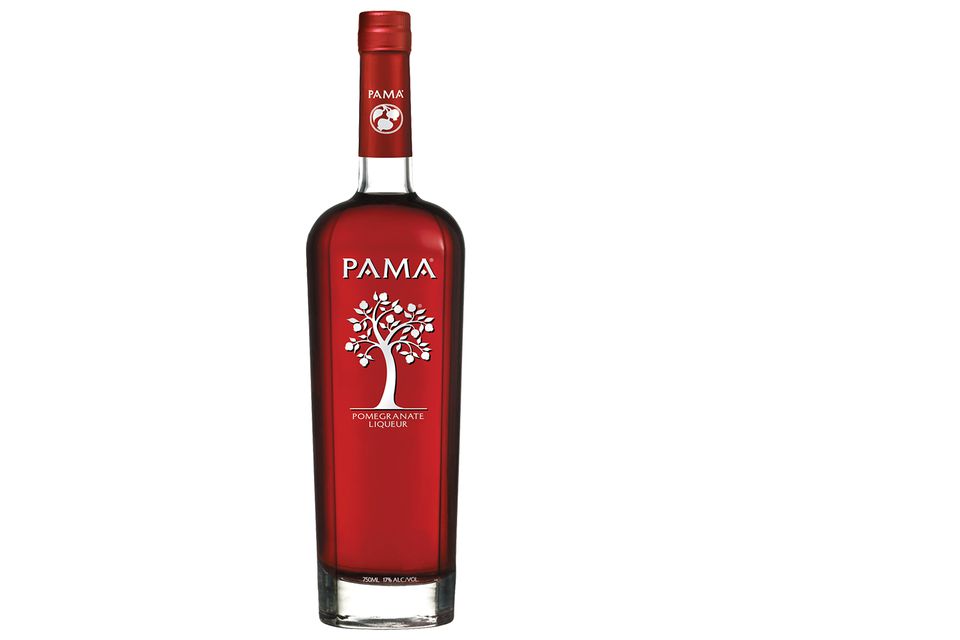 Made with all-natural California pomegranate juice, premium vodka and "a touch" of tequila, PAMA Pomegranate Liqueur is the first premium pomegranate-flavored liqueur available. Ruby red in color with a sweet, yet tart and thick flavor, PAMA is a great representation of the real "forbidden fruit" and can transform a variety of cocktails into an exotic explosion of this recently rediscovered flavor.
34 Proof (17% ABV)
Produced by PAMA Spirits Co., a subsidiary of Heaven Hill Distilleries
Add a Twist of PAMA
PAMA is a versatile liqueur that can be mixed into a number of cocktails. It pairs especially well with club soda, Champagne, grapefruit juice and ginger ale and is an exotic sipper when served straight on the rocks with a lemon twist.
The visual appeal of a PAMA cocktail is just as stunning and universal as the flavor; romantic enough for Valentine's Day and inviting for Christmas as well as having a tropical feel on summer occasions.
PAMA Cocktails
PAMA As a Substitute
Many of the cocktails we think of as everyday-type drinks can be made into a pomegranate-flavored variation by either adding PAMA to the recipe or substituting it for another ingredient.
PAMA in Food
The flavor of pomegranate is a wonderful addition to many types of food and PAMA Liqueur can be used to obtain that flavor. The manageable alcohol content of the liqueur makes it perfect for infusing in glazes and dressing, as well as lending flavor to fruit salads and appetizers. Try drizzling it on top of salsa to add sweetness.