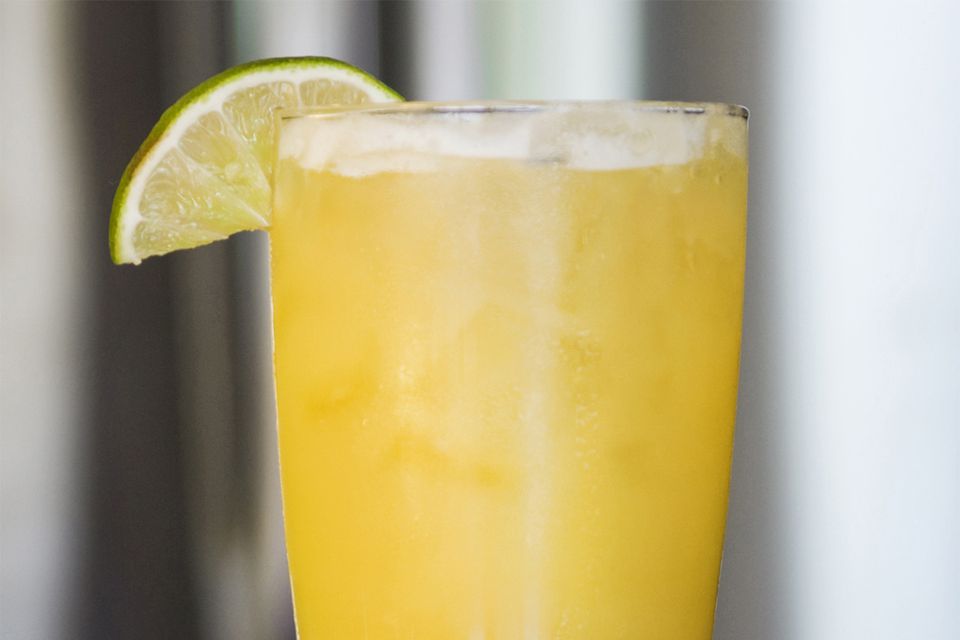 Few mixed drinks are as easy as the popular Screwdriver. It is not only an essential drink that everyone should know and one of the best brunch drinks, but it lends itself to experimentation and improvement.
The Screwdriver is, quite simply, vodka and orange juice. There is no mystery or secret ingredients and all you need to do is pour a shot of vodka and fill your glass with OJ. However, there are some little things that you can do that will improve your Screwdriver or add a spark to an otherwise ordinary drink.
Build the ingredients in a collins glass with ice.
How to Make a Better Screwdriver
The Vodka. This is not the place for your best vodka (though use it if you like), but it's also important not to be a complete cheapskate when it comes to the single liquor used in any drink. There are many great tasting vodkas that are also budget-friendly on the market today. Explore these options and find the best 'well' vodka for your bar and use it in drinks like this.
The Orange Juice. If you want the best Screwdriver possible, you should use fresh-squeezed orange juice. It is very easy and takes just a few minutes to get enough fresh juice for the drink. If you are going to use a store-bought juice, look for the cleanest, most natural juice available.
How to Improve on the Simple Screwdriver
While there are only two elements in the Screwdriver, there are a number of other options available that can ramp up your average Screwdriver. Essentially, we're just using the vodka-orange juice base and adding a little to it because sometimes we need to break out of a routine.
Here are a few ideas for improving your Screwdriver game...
More Tall Vodka and Orange Juice Cocktails to Enjoy
Vodka and orange juice is a favorite combination for many drinkers. If you're looking to step beyond the Screwdriver, give one of these recipes a try.