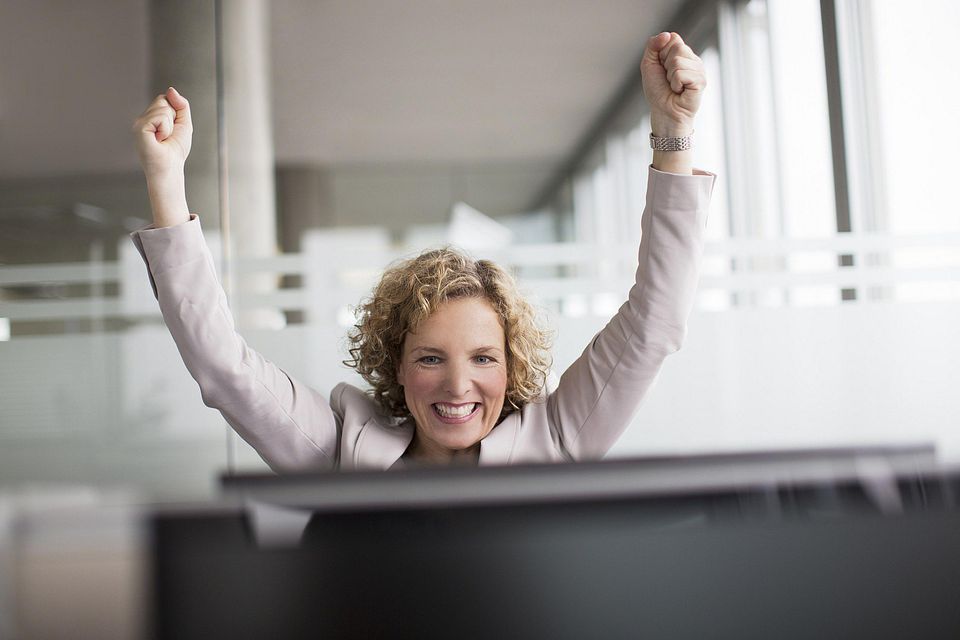 Many stay-at-home moms want to make money but they're not sure how to bring in some cash without sacrificing a major chunk of time with family. Part-time jobs for moms typically call for a set schedule while work-at-home jobs may have you squeezing work time in while the little ones are under your feet. You can have it all, so-to-speak, by pursuing certification and licensing opportunities that allow you to be in control of your own schedule.
Music Educator
Set your own hours as a music educator. Many music programs for children offer program certification through special workshops so that you can teach their specific musical curriculum.
Kindermusik, Musikgarten, The Music Class and Music Together are just some of the music programs geared toward babies, toddlers and school-age children that have educator workshops. Once you go through their teacher workshops, you're ready to teach all of the classes in their program and you can set your classes completely around your own family's calendar.
Exercise Instructor
Get your workout in while helping others melt off the pounds too. Become an exercise instructor in as little as a day.
For example, if you love to dance, you can become a Zumba instructor. After spending your day at a Zumba instructor training session, you'll earn your basic certification. This will give you a license to teach your own Zumba classes for one year, which you can do at the YMCA, gyms, corporate events and more.
Not only can you set your class hours up around your schedule, the Y and some gyms also have childcare on site in case you need to bring your little ones with you for the hour you teach.
Substitute Teacher
As a mom, you're continually teaching your children. If you've discovered you have a knack for helping shape young minds, look into becoming a substitute teacher.
Some states require a high school diploma or equivalent before you can apply for a substitute teaching license. Others require a bachelor's degree. And in some states, certification isn't needed to become a substitute teacher. Contact your local board of education to find out what's required. Many states have the requirements listed on their website as well.
Notary Public
Stamp your way to an easy paycheck as a notary public. You'll need to check your particular state's requirements on becoming a notary public but you basically obtain your state's bond, submit your application and your personal Notary seal will then be mailed to you.
With your Notary seal, you have the power to notarize all sorts of documents, including home closing documents, loan papers and wills. When you're a mom with a busy schedule, you can sign up with mobile notary companies so that you can be called upon only when a Notary is needed. You'll travel to the destination where the documents are, follow your Notary requirements and stamp the documents to complete your part of the transaction. You can also use social media and your own website to advertise your services as a Notary.
Home-Based Childcare Provider
Opening up your home to take care of other people's children is a huge decision.
If you're up for the challenge, start your own home-based childcare service.
A licensed childcare provider gives you the chance to help other parents who are searching for childcare options while also allowing you to stay home with your children. Your kids also get to make new friends who come over just about every day for a play date too. Before you hang your shingle, make sure that your neighborhood doesn't have restrictions on home businesses. You will also need to file for a business license, pay the proper city, county and federal taxes and check with your insurance company to ensure you have the proper coverage as a childcare provider in your home.
Real Estate Agent
One of the most overlooked opportunities for stay-at-home mom is in real estate. When you become a real estate agent, you have a lot of flexibility with your hours, allowing you to work the days that fit with your family's busy schedule.
Each state has its own requirements but you basically need to attend real estate school and pass a real estate exam. With your license, you'll be able to find a real estate agency where you can work. Some agencies will require additional fees, such as for orientation packets, a company badge, office space, etc. As a licensed realtor, you'll be in control of your hours to show properties and sign new listings. A side perk is that you can work as much or as little as you want so that when the kids are spending more time out of the house, you can add more hours to make selling real estate your full-time career.