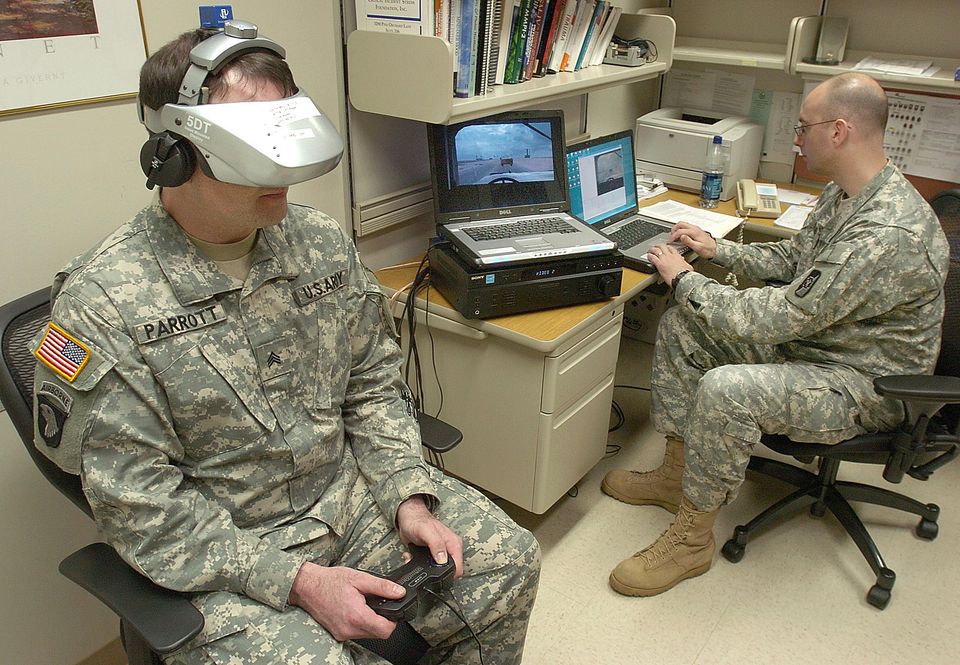 Help in the form of resources, support groups, tools and crisis hotlines are available to Veterans suffering from PTSD.
If you're experiencing a crisis or need immediate assistance please call:
911
The Suicide Prevention Hotline at 1-800-273-8255
The National Veterans Foundation's Lifeline for Vets at 1-888-777-4443
American Combat Veterans of War
This non-profit organization, staffed by volunteer combat Veterans, offers numerous free programs and support groups to help servicemembers that are suffering from PTSD.
Citizen Soldier Support Program
Provides numerous resources for servicemembers and military families, including a comprehensive database where Reservists and Guardsmen can search for local mental health professionals experienced in treating military personnel. The CSSP is based out of the University of North Carolina at Chapel Hill and is part of WarWithin.org.
Confidential PTSD Screening
If you think you might be suffering from PTSD you can take this short test at the Department of Veterans Affairs Web site. To maintain your privacy, the test results are not stored or shared. Please note, this quiz is not meant as a diagnosis, but rather serves as a guide to determine if you should be assessed further by a medical or mental health professional.
PTSD Workshops for Veterans
Free online interactive workshops sponsored by AfterDeployment.org. In addition to the workshops, this organization provides assessments, videos and a host of other tools and resources related to PTSD.
The Outreach Line is staffed 24/7 and is available by calling 1-866-966-1020.
VA PTSD Program Locator
The VA has over 200 specialized PTSD treatment programs. Use this handy tool to find a VA PTSD program near you.
T2 Mood Tracker App
Monitor your moods and psychological health with the T2 Mood Tracker App.
The App, which was developed by The National Center for Telehealth and Technology at Joint Base Lewis-McChord, is currently available for Androids and in the near future will be available for iPhones, iPod Touch and iPad.
When searching for PTSD support groups, don't forget to look within your community. Not sure where to start? Give your local hospital or behavioral health center a call and inquire. There's a good chance that they'll be able to provide details about PTSD support groups in your area.