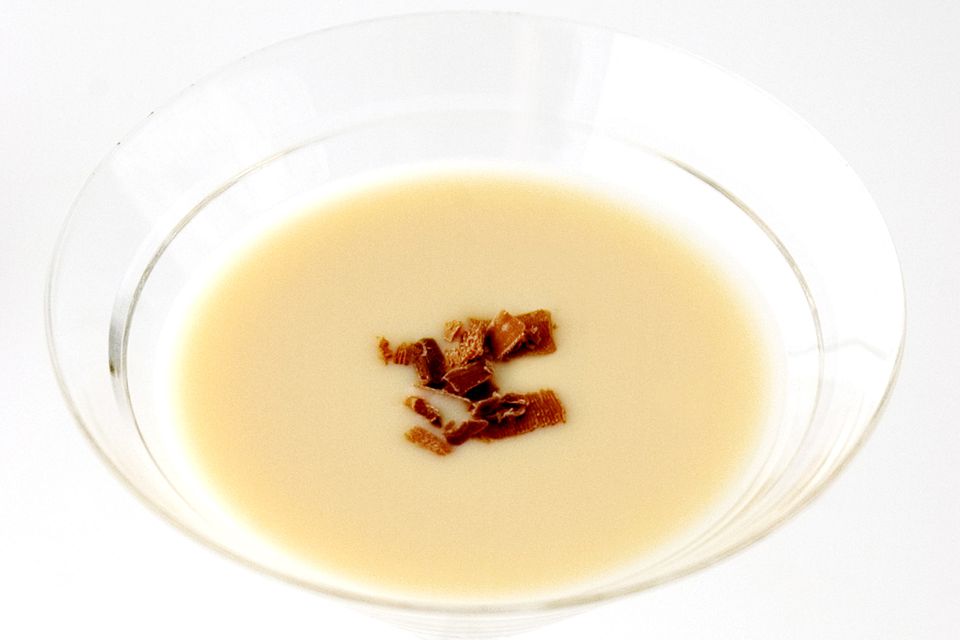 The Pumpkin Martini has long been a favorite cocktail for fall and there are a number of ways to make one. This is a simple recipe that uses vanilla vodka with cream and pumpkin liqueurs.
There are a number of pumpkin liqueurs available that rotate in and out seasonally. If you cannot find one, use a pumpkin spice syrup or pumpkin puree as a substitute.
You might also want to check out: Pumpkin Spice Martini,  Pumpkin Divine, Spiced Pumpkin Martini, or the Calabatini.
Pour the cream liqueur and vodka into a cocktail shaker filled with ice.
Shake well.
Add the pumpkin liqueur or syrup.
Shake again.
Strain into a chilled cocktail glass.
Top with a teaspoon of whipped cream.
Garnish with a cinnamon stick.