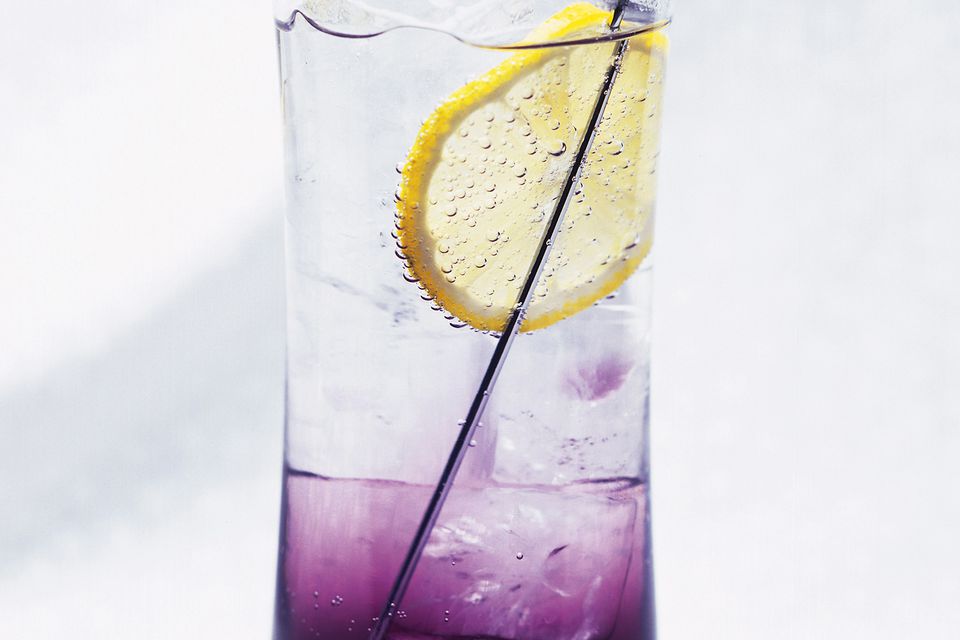 The Purple Viking is one of those interesting highballs that is a seemingly random mix of spirits - whatever was handy at the moment - but the result is surprisingly good.
This fruity mix includes peach, orange, blueberry, sloe berries and lime, all of which combine to create a dark purple drink. The lemon-lime soda brings everything together while turning the drink into a refreshing sipper.
Pour the liqueurs, juice, and sour mix into a highball glass filled with ice.
Top with a splash of soda.
How Strong is the Purple Viking Cocktail?
Four spirits are poured into the Purple Viking and make up the majority of the drink, so this isn't the weakest drink you can mix up. However, each of the liquors is around 30% ABV and that helps bring down the proof a bit (unless, of course, you choose the 100-proof SoCo).
When mixed with the 70-proof Southern Comfort and a goal of creating a 6-ounce drink, the Purple Viking comes in around 20% ABV (40 proof).