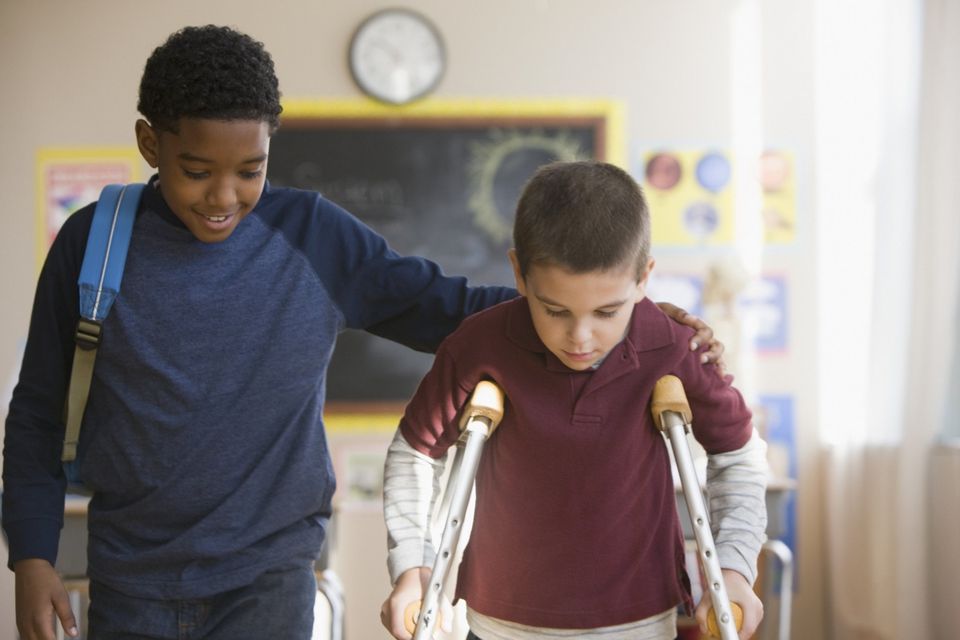 Compassionate kids have a deeper appreciation for their world and the many people, animals and places in it. Help raise compassionate kids who become caring adults, making a difference in the lives of everyone around them.
1. Raise Compassionate Kids Who are Thankful
Compassionate kids begin with thankful kids. When children are thankful for their families, friends and even the people they'll meet tomorrow as well as being thankful for a place to lay their head at night and the toys they have to play with, they will be able to better develop compassion for people who may not have what your family does.
Teach your kids how to be thankful and they will naturally begin to develop their compassionate side.
2. Get Involved in Charity Work
Charity work is an excellent life lesson in compassion. Raise money for a worthy cause, volunteer your time or gather items for donation. There are many kid-friendly charity events your whole family can get involved with to help a variety of causes, including fundraising for sick children or finding homes for dogs and cats. Every opportunity exposes your children to a world of helping others throuselfless acts.
3. Help Them Understand Emotions
Get your kids' many emotions in check and you'll soon start to see the compassion from within. It's hard to be a child with a barrage of emotions they don't really understand and certainly don't know how to express them properly. Make an emotions book to encourage your children to explore their feelings. Always give them time to discuss what they're feeling.
Keep the door to conversation open as they grow because they'll unlock new emotions with each new stage they enter and you want them to know they can come to you at any time.
4. Assign Age-Appropriate Chores
Helping others is a part of compassion and that includes helping others around the house. This is a step you can even begin with toddlers.
Age-appropriate chores they do every day teach them a level of responsibility that also deepens their sense of the word "help." When they're helping around the house, they learn the value of pitching in and that can carry over into other areas of their lives, from lending a hand to an elderly woman needing assistance with her groceries to helping out a small village half a world away by donating time when your kids are old enough.
5. Create Care Packages for Others
Care packages are one of the easiest ways to begin stirring up compassion in your children. From a friend who's got a cold to a person serving in the military, preparing care packages with your kids lets them get directly involved in giving something to someone else. Kids can select items to go into care packages, write notes to be included and also ride along as you take them to the post office or deliver them directly to others, depending on what type of care package you've prepared together.
6. Raise Compassionate Kids with the Help of Other People
The people in your children's lives can help you raise compassionate kids. From siblings to friends, when your children appreciate the people around them, they care about their well-being and their happiness.
They are empathetic when they're sick or sad. Encourage them to nurture their relationships with the people in their lives and their compassion for them, in good times and bad, will shine through.
7. Read Books Together
Kids can learn a lot about compassion through books that help them develop a love of reading while teaching them valuable lessons. Topics cover everything from bullying to helping others. Some of the most popular books on compassion include The Friendship Puzzle by Julie L. Coe, The Hundred Dresses by Eleanor Estes, Yoko by Rosemary Wells, Rules by Cynthia Lord and Arlene on the Scene by Carol Liu.