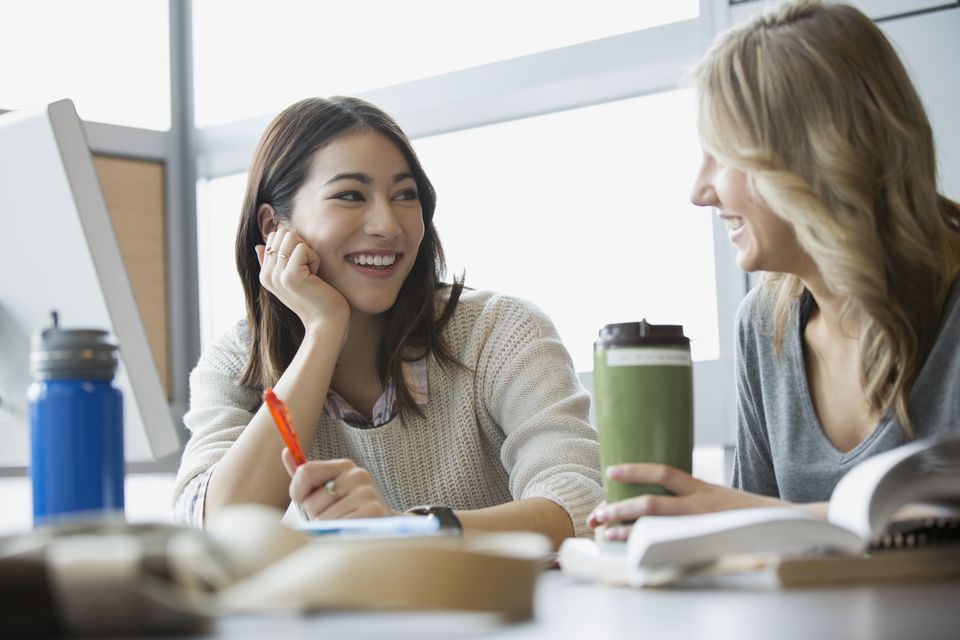 Reviews have become standard for most products, services, and entertainment events. It's one of the most valuable tools we have to help us determine where to spend our time and money.
If the product or service isn't something you would ever use, don't review it. As soon as I see, "I don't like this genre," when reading a book review, I move on to the next one. Someone who doesn't appreciate the product or service won't be able to do it justice when critiquing it.
Always keep the target market reader in mind as you write the review.
Review Guidelines
There are certain things to keep in mind for reviews of all types. Before you begin writing it, check the rules of the review site and follow them to the letter. Not doing so may cause the administrator to keep your review from going live for the public to see.
Before you start to write a review, make sure you read these tips:
Select an appropriate title for your review. Many reviews require—or at least request—a title. If you're reviewing a book, choose something like "Fun Beach Read" or "Action Adventure." Keep it brief.
Keep your review focused on the specific product. Avoid straying from the topic that you are reviewing. If you're leaving feedback on an item you purchased, only discuss your thoughts about the item itself and refrain from attacking anyone else who might use it or the creator of the item.
Don't use foul language in a review. Expletives reflect poorly on the reviewer and negate whatever you have to say in the write-up. Keep your review clean because you never know who might read it.
Check your grammar and spelling before posting your review. If you're reviewing anything with poor grammar and improper spelling, people will ignore your review and move on to the next one.
After writing your review let it simmer before posting it. This is especially important if you're writing a review that is less than glowing. Write your review and then get up and walk away from it. Go for a walk around the block, have a snack, or do something to get your mind off of it so you can come back to it with a fresh mind. Then read it as anyone else would, to make sure it has the message and tone you intended.
Write your review in a standard business format. Refrain from using all caps that come across as shouting. Start with an opening sentence, list each aspect that you want to call out, and end it with a closing statement that wraps it up. You can write most reviews in a friendly, casual style, but you should also maintain a professional tone throughout.
If possible, balance any negative comments with positive ones. Most of the time, there are some redeeming qualities of whatever it is you're reviewing. However, if there is nothing positive you can say, avoid attacking the character of anyone associated with the product or service.
Don't copy someone else's review. Even if you agree with other reviewers, come up with something original.
Be honest but not brutal. If you don't like something, state the facts. However, that doesn't mean you should go on and on about how terrible the item or service is.
Don't ramble. Doing so will make the review seem more about you than the product. Write what you think would help other customers make a decision about what you're reviewing. Once you've written your review, go back and tighten it up. Most of the time, you don't need more than one adjective, and too many adverbs make it sound clunky.
Book Reviews
Most authors appreciate good reviews, but they know that not everyone will love their books. In fact, many of them actually embrace a review that shows a difference of opinion and may even help them fine-tune their writing skills.
If possible, make notes as you read the book so you won't forget the points you want to bring out in the review. It helps to have the book nearby so you can refer to specific excerpts or scenes. Call out what you like and mention that you would like to see more of that type of thing.
Try to stick to the basic facts about the book by stating what works, what doesn't work, and who you think might enjoy this book. Don't make assumptions about the author or publisher or attack their views based on fictional characters. Never leave spoilers in the reviews.
If you are an author leaving a review for someone else's book, don't make the mistake of expecting her story to be written the way you'd do it. Most of the time, I recommend being extra kind to someone if you're reviewing in your own field, and this especially applies to authors.
Movie and Music Reviews
Everyone will have an opinion about whatever movie or album you're reviewing, so consider that there are all kinds of tastes and sensibilities. Some of the comments you might want to include are the appropriate age for viewing or listening, level of violence, language, and sensuality.
There are certain things that moviegoers expect in a review to help them make a decision. Mention non-spoiler plot points, character motivation, and plausibility based on the genre standards.
If possible, write separate comments about the script, acting, and production. Was the movie well written? Did the actors do a good job of portraying their characters? Were there certain production elements you'd like to call out for being spectacular or not as good as they should have been? How were the technical elements, such as lighting and sound, executed?
Someone looking for a new song or album to download will want to know some specifics about the music. You can mention the genre, vocal quality, instrumental skills, mood that it evokes, whether it's fast or slow, and anything that distinguishes it from other music in its category.
State your opinion in a clear, non-confrontational manner. If there is anything you don't care for in the movie or song, back up any statements you make. Avoid personally attacking the writers, actors, singers, or producers. Never give away the ending.
Product and Service Reviews
Be honest. Use the product, and if possible, use it more than once before leaving a review.
Base everything you mention on the product claims, and don't have unrealistic expectations.
If possible, provide a photograph of the product while you're using it or some "before and after" pictures. This lends credibility to whatever you state in the write-up.
Stay on-point with everything you write. Some things you might want to include are ease of use, quality, target market, pros, cons, cost, and value. Be very clear and specific about what you do and don't like.
Try to balance your review with what you like and what could be improved. Avoid negative comments about someone who might have a different opinion.