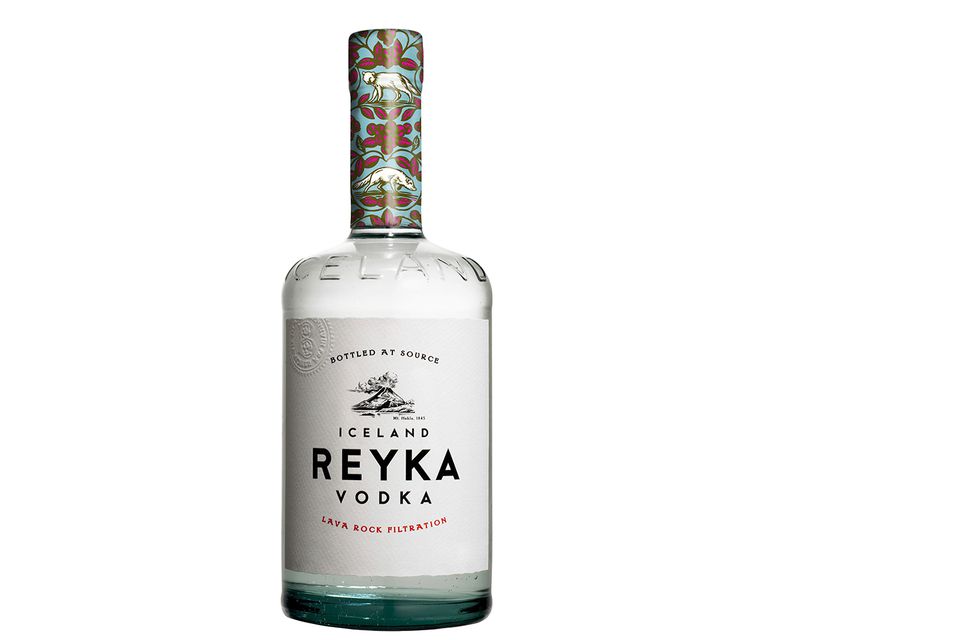 A few spirits have employed the pure Icelandic waters in their production; however, Reyka is the first to completely take advantage of the country's resources, being the first to be distilled as well as bottled in the country. The result is a super clean, premium vodka that has an environmental conscience.
Creating a Clean Vodka
As the first vodka to be distilled and bottled in Iceland, the makers of Reyka have created their ideal vodka using the Iceland's pristine resources.
Not only is this barley and wheat vodka clean, but it also comes with an air of prestige through its lineage. The distillers behind it, William Grant & Sons, also create great brands like The Glenfiddich, The Balvenie and Hendrick's Gin, and they have teamed up with renowned Master Distiller, Kristman Olafsson.
These masters of spirits have designed a distillation method perfectly fit to fill a need for a purer and more responsible production and, as Olafsson puts it, a "uniquely Icelandic" vodka.
Amidst the clean air of the village of Borgarnes in western Iceland sits the distillery where Reyka comes together. The entire operation is run by the abundant geothermal heat of the land. This factor led to the naming of the spirit as well because Reyka (Ray-KUH) is an ancient Icelandic word for "steam" or "smoke".
Small batches of only 235 cases per distillation contain glacial water from the Grabok Spring, which runs through a 4,000-year-old lava field.
Researchers have tested the waters and found there to be zero impurities.
The resulting vodka is a testament that if clean products go in, clean products come out.
Tasting Notes
Reyka has a strong "green" aspect to it. A delightful nose of sweet rose and fresh-cut hay fills the senses with clarity. The palate is silky and marked with rose, lavender and a surprisingly spicy cedar.
A short finish with undertones of warm citrus and grain complete the experience with uplifting purity.
Enjoy Reyka Vodka
Because it is so clean, this vodka is the perfect base for any cocktail: dry, sweet, fruity or herbal, it's all good.
Reyka on the rocks and two dashes of Angostura Bitters became a personal infatuation, as it is a beautifully herbal, earthy sipper that refreshes and uplifts the palate.
More About Reyka Vodka
Distilled from wheat and barley in a distillery operated by geothermal heat.
The first vodka to be distilled and bottled in Iceland.
40% alcohol/volume (80 proof)
Disclosure: Review samples were provided by the manufacturer. For more information, please see our Ethics Policy.