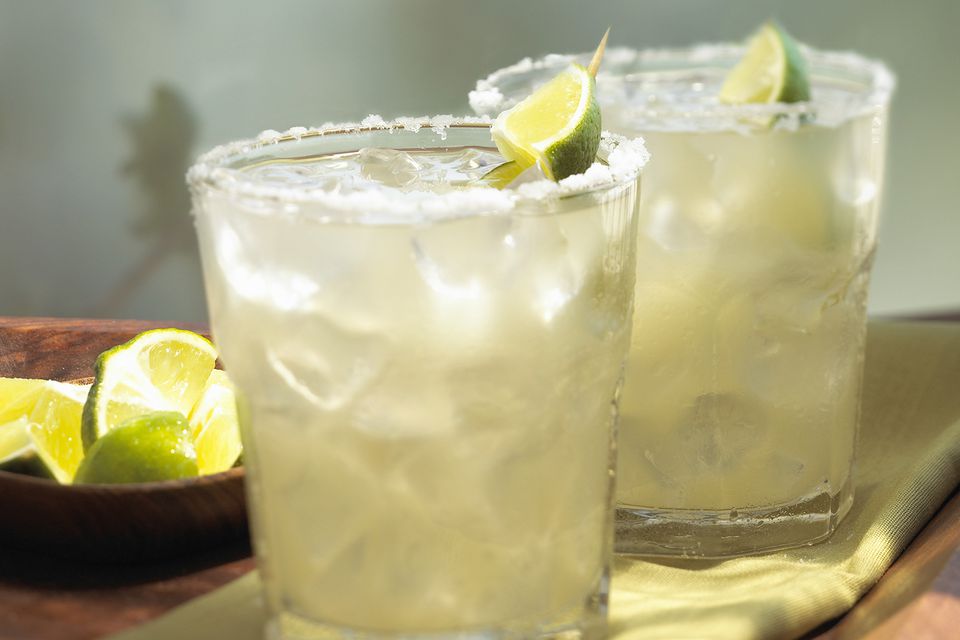 Rim a chilled collins glass with salt.
Fill the glass with ice and add the gin and juice.
Garnish with a lemon or lime wedge.
3 Ways to Improve the Salty Dog
The Salty Dog is perfect for any occasion and season. It is also a great drink to play with and make your own. Here are a few ideas to get you started.
Add Bitters. The Salty Dog can be enhanced quickly with just a few drops of fruit bitters.
You will be amazed at the subtle difference this can make.
Fee Brothers Peach Bitters is a personal favorite and you might try their grapefruit bitters as well.
Scrappy's Bitters makes a lavender that adds a nice floral touch.
If you have that trusty bottle of orange bitters in the bar, that may be the easiest option.
Buy Fee Brothers Peach Bitters at Amazon.com
Make it a Martini. The Salty Dog is great on the rocks, but it also makes a nice, fruity martini. The transformation is easy; we just need to downsize it a little bit.
The average 'up' cocktail (which includes martini drinks) is 3-4 ounces because the glasses are smaller and they tend to have a higher concentration of liquor. The Salty Dog is typically a 6-ounce drink, so a quick adjustment is required.
Start out with 1 1/2 ounces gin, 2 ounces grapefruit juice, and a dash of simple syrup.  Shake the drink with ice and strain into a salt-rimmed cocktail glass.
This mix will retain that fruit-forward flavor and the gin gives it a nice botanical background. Adjust this to your personal taste.
When we shake drinks, the ice dilutes the mix and adds about 1/2 ounce of water. The finished drink will be around 4 ounces.
Add a dash or two of those recommended bitters and don't forget about the salted rim. In the end, you will have a great martini!
An Herbal Muddle. Another quick improvement for the Salty Dog is to add a complementary herb. Rosemary, mint, and basil are all perfect pairings with grapefruit and can add a little pizzazz to the drink.
Another approach is to combine the herbs and syrup into a flavored simple syrup. For the DIY-loving bartender, this is an easy way to go. Once you have the mint or rosemary syrup, it can be added to other cocktails as well.
The Salty Dog Makes a Fantastic Party Punch
The combination of gin and grapefruit is the perfect inspiration for a punch. It is fabulous for a small brunch party and can be made as small or large as you need.
The 1:2 ratio of gin to grapefruit is ideal for a small pitcher.
For a larger punch, adjust that to at least 1:3 so the crowd doesn't unexpectedly become too intoxicated.
It is also not a bad idea to finish this punch off with a little sparkle. A touch of ginger ale or club soda makes almost any punch a little more appealing.
How Strong is the Salty Dog?
The Salty Dog is a casual drink. The concentration of juice makes it one of those cocktails that you can easily enjoy for a few rounds without falling on your face. Of course, if you finish all three rounds in an hour, that is another story!
With an 80-proof gin, the Salty Dog recipe above would weigh in at a mild 12% ABV (24 proof). This is comparable to a glass of wine.