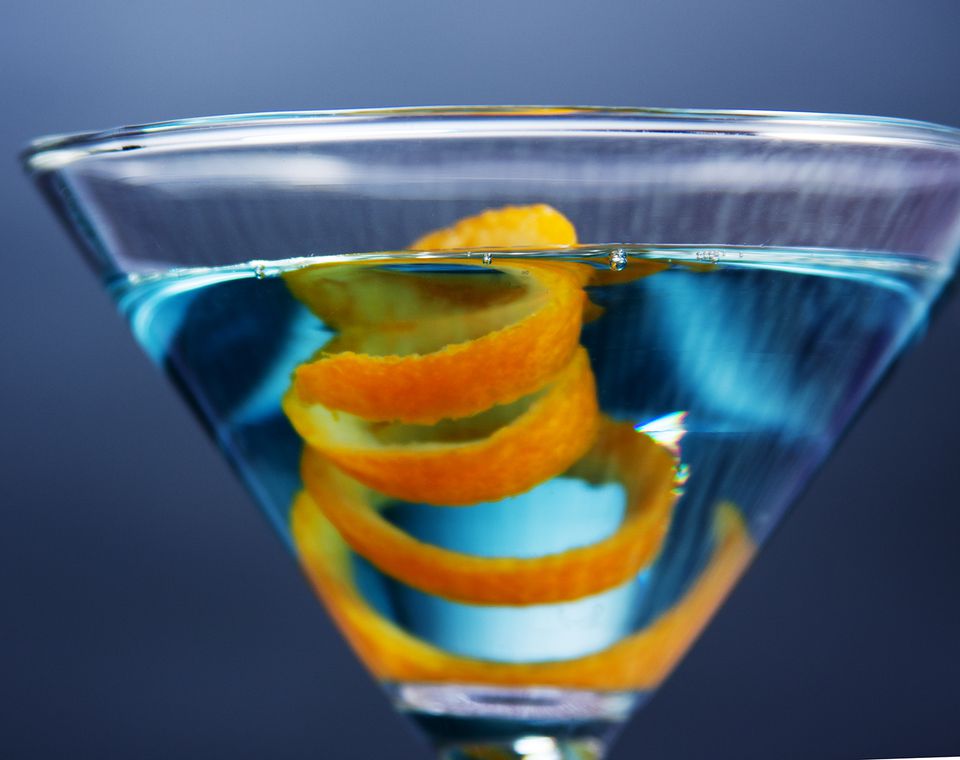 ​The Sapphire Martini is an absolute delight that adds a little color and orange flavor to your classic Gin Martini. It is a nice way to switch up your martini routine and the blue color is a fabulous addition to any affair.
The color of the Sapphire Martini comes from the use of blue curaçao. It is an orange-flavored liqueur that has a beautiful blue color which we find so useful when making cocktails.
Only a dash of vermouth and curacao are used in this cocktail, so they merely act as a light accent to the gin. That is why it is important to choose a high-quality gin, just like you would for any other martini. Your choice in gin will make or break the drink, so choose wisely. Naturally, given the name Bombay Sapphire is a perfect option.
Like the Diamond Martini, one of the characteristics of this cocktail is that the gin and cocktail glass are both "frozen". Because gin cannot actually freeze, this simply means that you place the bottle in the freezer for awhile until it is nice and cold.
Add a couple of dashes each of dry vermouth and blue curaçao to the glass.
Pour in the gin.
Garnish with the lemon twist.
If you like, stir the ingredients in a cocktail shaker filled with ice and strain it into the frozen glass.
How Strong is the Sapphire Martini?
As with most martinis, the Sapphire Martini is made entirely of alcohol and that means that this is not a weak drink!
In fact, it is slightly lower than the bottling proof of gin, with an average alcohol content of 36% ABV (72 proof).
Why is it so strong? Notice that the recipe doesn't actually ask you to mix the gin, therefore no ice is added to dilute it. This is simple little omission make this one of the strongest martinis you can make, by far. 
For comparison sake, if you were to stir the drink with ice, that dilution would bring the mix down to 30% ABV (60 proof). While the difference seems small, it is just enough to bring it down to the average strength of the Martini.