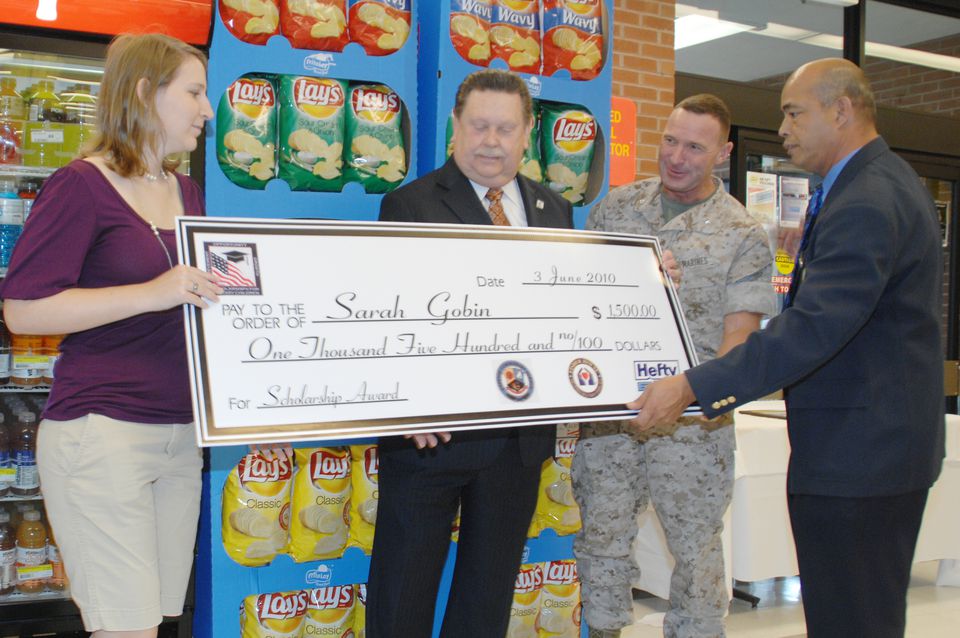 College tuition is expensive, and generally increases faster than the rate of inflation. For parents of high-school children, it's never too early to start researching scholarship and grant opportunities.  To help offset the rising costs of tuition and related college expenses, advance preparation is key.
AMVETS Scholarship for High School Seniors
Every year, AMVETS awards six $4,000 scholarships ($1,000 per year for four years) to help offset fees associated with attending an undergraduate, technical, or trade program in pursuit of a degree, certification or license.
Applicants must be a child or grandchild of a U.S. Veteran and maintain a 3.0 high-school GPA. AMVETS also awards three $4,000 scholarships to children of veterans.
FRA Education Foundation
Offers numerous scholarships to children of servicemembers in the Navy, Marine Corps, and Coast Guard. Recipients must be full-time students enrolled at an accredited college or university in the United States.
MG James Ursano Scholarship Program
Offered through the Army Emergency Relief Fund, this program is available to Army kids of active duty, retired and servicemembers who died while on active duty or in retired status. Applicants must have a 2.0 GPA and be under the age of 22.
Scholarships for Military Children
Program offered through the commissaries and the Fisher House Foundation. Each commissary awards a $1,500 scholarship to a selected recipient. Open to children of active duty, Reserve, Guard, retired and fallen U.S. servicemembers.
Applicants must be under age 23 and have a 3.0 GPA.
Scholarships for Air Force Dependents
The Air Force Sergeants Association and the Airmen Memorial Foundation provide several scholarships ranging from $500 to $3,000. Air Force dependents of active duty, Reserve, Air National Guard, retired, and Veteran status are welcome to apply.
Expand Your Search
The resources listed here are just the beginning. You have many, many options. For example, the following websites contain databases or listings of hundreds of scholarship- and grant opportunities that may be able to significantly reduce (or, if you're lucky, completely eliminate) the cost of tuition, room and board, books, supplies, and other expenses.
Be Patient
Researching, applying for, and (hopefully) receiving scholarships or grants is a time consuming--and often very frustrating--process. Chances are, you won't get every one you apply for, so it's important to be patient. To increase the chance that your child will land one of those scholarships, it's worth spending time on each organization's website, carefully reading over the guidelines, requirements, and deadlines. Making a mistake in your paperwork or your on-line application could ruin your chances of getting the financial support you and your child deserve.
Edited and updated by Armin Brott, September 2016