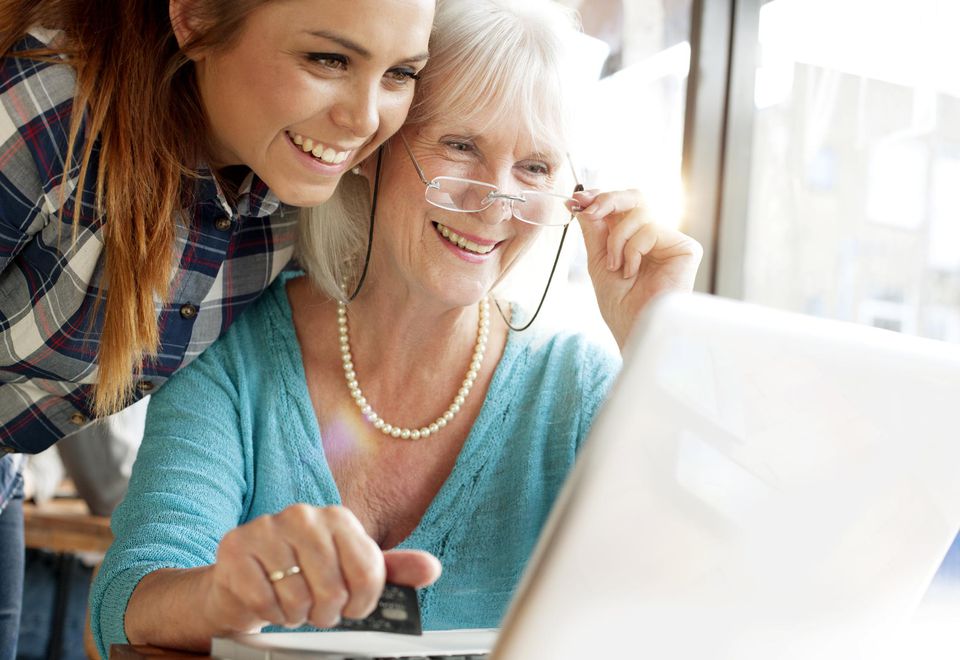 Perhaps you have heard about Skype and want to video chat with your grandchildren. Don't worry about knowing the jargon, and don't feel as if you are in over your head. Instead read this plain-language guide to Skype and get ready to gab!
What Is Skype, Anyway?
Skype is a service that allows you to communicate by text, voice and video over your computer. This article is about video calling. That means that you'll be able to see and hear those you call.
There are other services that work much as Skype does, but Skype is the most widely used, meaning that your targets (kids and grandkids) may already use Skype. And for basic video calling, Skype is free.
If you are have certain Apple products, you automatically have access to Facetime. (You'll need an iPhone, iPad, Mac or iPod Touch.) Many users feel that audio/video quality on Facetime surpasses Skype, but Skype has the advantage of being accessible from almost any device. And if you want a better webcam or microphone for your Skype sessions, you can always buy one.
What Do I Need to Be Able to Skype?
Chances are that you already have everything that you need to Skype. The classic setup involves a computer and a webcam. Most newer computers come with built-in webcams, but owners of older computers may have to purchase and install one. I'd suggest buying an inexpensive one at first and upgrading later if you find that you are indeed spending a lot of time Skyping.
Your computer will also need a high-speed connection, and you'll need speakers or some type of earphones. Again -- no problem for most computer users.
Setting Up Your Skype Account on a Computer
Go to skype.com to set up an account for your computer. You'll need to supply a name and email address and choose a user name and password.
Download and install the Skype software, following the on-screen instructions, and you're all set.
Using Skype From Mobile Devices
You can also Skype from mobile devices. Many users of Android phones make use of Skype. You can also install a Skype app on your iPhone or an iPad, although most users of Apple products stick with Facetime.
If you do decide to go with Skype, you'll need to download the app. If you already have a Skype account, you can use that account log-in information to log in on your mobile device. If this is your first Skype adventure, you'll have to create an account. 
What If Something Doesn't Work?
You shouldn't encounter any problems getting set up, but if you do, there are several options. The Skype support page is fairly user-friendly. If you can't solve the problem there, try calling on a tech-handy person -- family, friend or neighbor. An older grandchild should be able to help you for sure. You should be able to get started without calling out a professional.
Before Making Your First Call
Before you can call someone, you'll need to find them in Skype. You find people through entering names, Skype user names or email addresses. Add those you find as contacts, and they'll be easy to find next time.
It's a good idea to set up video calls ahead of time, via phone call, text, or your usual method of communication. Making Skype "appointments" assures you that the people you want to chat with will be home and available. In the case of young grandkids, you'll also have to rely on their being in the mood to chat.
If you have grandchildren living out of the country, or if you frequently travel overseas, you may find that using Skype for your international calls saves you money. 
Do More Than Talk
As you get accustomed to video chatting with the grandchildren, you'll find lots more ways to use Skype. You'll enjoy seeing your grandchildren playing with their toys and showing off their skills. You'll be able to check out their outfits and even read books or do homework with them. And if the grandchildren wander off or lose interest, you can always Skype with their parents!