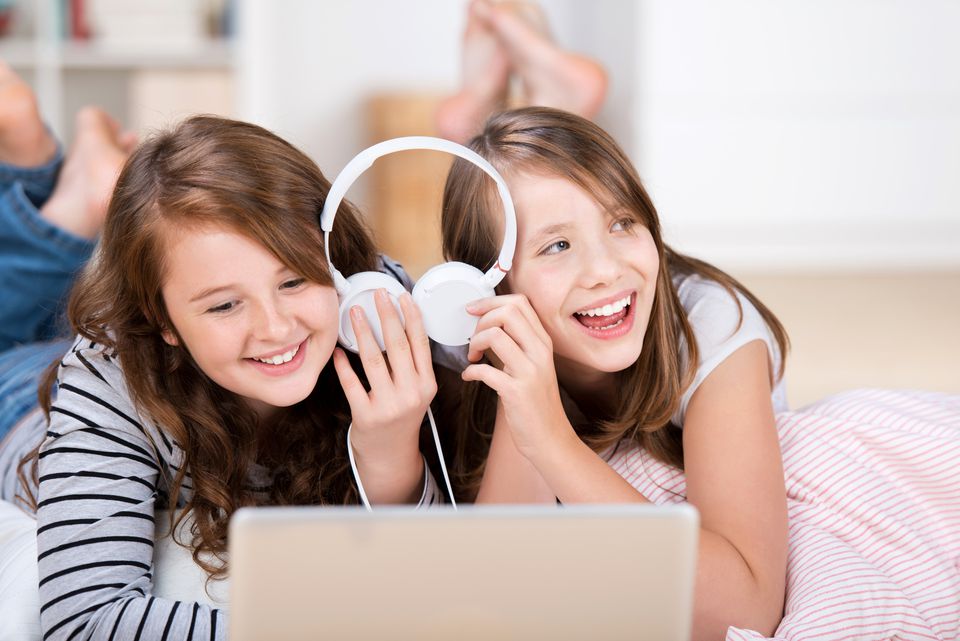 Girls of all ages love having slumber parties with their friends. Whether your daughter wants to have a slumber party for her birthday, or you're looking to plan your own party, you'll want to provide plenty of fun activities to keep everyone busy, happy, and safe. Slumber parties, sleepovers, and pajama parties are a great way to celebrate a special event and get to know your friends better. This tradition allows girls to practice independence, nourish their relationships, and grow through social activities.
Slumber Party Ideas for Girls
Making your own food can be a lot of fun. Instead of ordering delivery, make your own pizza, ice cream sundaes, smoothies, or sandwiches together. Simply provide the ingredients so that all of your friends can make their own snack. Other make-your-own meal ideas could be a taco or nacho bar, loaded potato section, or make-your-own cookie station.
You can also get busy by working on a project together. Consider making your own autographed pillowcases—that way everyone can take it home when the sleepover is over as a memory. Use a small video camera to make a homemade movie of all your memories throughout the night, or write and film a unique one all on your own. Of course, you can always tune in to your inner woman and make your own jewelry, candles, or bath scrubs together.
Get Crafty
Many girls enjoy tapping into their feminine nature, so you could set up a spa-night theme to give each other facials, paint each other's nails, or style hair together.
You can make this more fun by taking before and after pictures, too. If you want to keep things simple, get crafty by making bath salts, sachets, or memorable friendship bracelets.
When dinner is over, dessert comes next. Everyone can get creative by baking and decorating their own plain cupcakes with fun icing, decorations, and toppings.
Everyone can have a taste, and there can be a competition for first, second, and third place, where you provide ribbon awards to winners.
If you like the idea of a little fun competition, you can also have a talent show where all the girls show off what they can do. Plus, the girls who don't want to participate can serve as judges. Give awards to all the participants, like "best vocalist" and "most talented hula-hooper." Provide a stage, props, microphone, and ideas for everyone to get started.
Keep It Simple
Sometimes keeping things traditional can be the most simple. With that said, board games and similar activities are always a hit with tweens and teens. Offer several choices, like Twister and Jenga, or have everyone make up rules for their own game.
Movies are also a fun activity for girls of any age. Choose a theme, like comedy or horror, and provide three or four movies that relate to the theme. You can also offer an intermission so that everyone can take bathroom breaks, make more popcorn, or grab another snack.
You're never too old for a fort. Before or after your movie, you can use blankets and sheets to create your own little safe space with. If you want, make it into a little competition with two groups for best or most creative fort.
Go Outside
If you're feeling holed up, you can all go on a short field trip to the local pizza parlor, movie theater, or bowling alley. After a few hours, you can head home for dessert and the sleepover. 
If it's a nice evening, however, you can consider having a bonfire right in your backyard. The girls can make s'mores or banana boats, and tell ghost stories until it's time for bed. You can also set up a tent and have everyone sleep outside with flashlights, blankets, and sleeping bags.
Speaking of sleeping bags, you can turn it into a fun obstacle course. Do this with pillows, chairs, padded tables, and soft furniture pieces. Then, have the girls hop through the course, while in their sleeping bags. You can time everyone individually and give a prize to the one who makes it through the course in the least amount of time.
Make sure to carefully test the course out, before beginning, so everyone is safe and sound.
Move Your Body
Get moving with an interactive scavenger hunt. Everyone can be provided with a list of things they need to find, and let go individually or on teams to find the objects. Whoever finds them all first can be first to choose one of the activities of the night, like picking one of the pizza toppings, movie choices, or craft activities.
You can also set up a little dance party by clearing the room, adding music, and dimming the lights. Use fun props like a disco ball and flashing colored lights to add to the ambiance. If you can, host a limbo contest for guests. Alternatively, you can play a round of musical chairs. Simply gather the chairs, some music, and see who makes it to the end.
No matter what you decide, there's an activity out there for every group of girls. This is a great opportunity to get to know each other. Before heading to bed, end the night with a game of Who Am I. In the game, each girl writes down five things she likes and doesn't like on a sheet of paper. At the end, everyone puts their list in a basket and takes turns reading one from the list. Everyone can guess who wrote what and talk about their interests and disinterests, allowing them to get even closer to each other before dozing off.