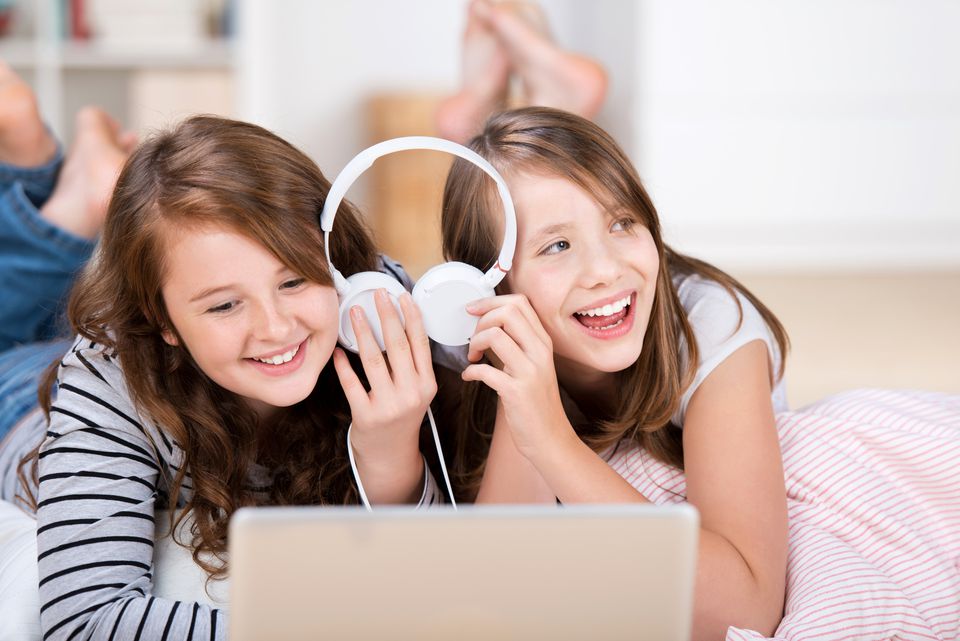 Nothing excites preteen girls more than the idea of slumber parties with their friends. Whether your daughter wants to have a slumber party for her birthday, or for some other reason, you'll want to provide plenty of fun activities to keep the girls busy, having fun and safe. Consider these activity ideas when planning slumber parties at your home.
Slumber Parties - Ideas for Overnight Fun
Have the girls make their own pizzas, ice cream sundaes, smoothies, or tacos. You provide the ingredients, and they can make their snack according to their own tastes. Other make-your-own meal ideas could be a taco bar, potato bar, nacho bar or a make your own cookie station.
Get the girls busy working on a project. They can make their own autograph pillowcases to take home when the sleepover is over, or provide them with a small video camera so they can write and film their own movie. Other ideas might be make your own jewelry, candles or bath scrubs.
Girls love being girly, so let the girls give each other facials, paint their nails or style their hair. Be sure to take before and after pictures. Or, let the girls make a girly craft to take home. They can make bath salts, sachets, or friendship bracelets.
Have the girls decorate their own cupcakes. Provide plain, cake cupcakes for the girls, along with icing and decorations. Judge the cupcakes and offer awards for each girl.
Board games are always a hit with tweens. Offer several choices, or have the girls make up rules for their own game.
If it's a nice evening, consider having a bonfire in your back yard. The girls can make s'mores or banana boats, and tell ghost stories until it's time for bed. Or, pitch the tent and let the girls sleep outside. Provide flashlights, blankets, and sleeping bags.
Movies are fun for kids of every age. Choose a theme and then provide three or four movies that relate to the theme. Be sure you offer an intermission so the girls can take bathroom breaks, and make popcorn or another snack or two.
Consider taking the girls on a short field trip. You could visit the local pizza parlor, see a movie, or go bowling. Then head home for dessert and the sleepover.
Have a sleeping bag obstacle course. Make an obstacle course with pillows, chairs, tables and other pieces of furniture and have the girls hop through the course, while in their sleeping bags. Time the girls and give a prize to the one who makes it through the course in the least amount of time.
Tweens aren't too old for forts, so provide them with blankets and sheets and let them create their own forts. You could even divide the group into two for a friendly competition of fort building.
Get the girls moving with a scavenger hunt. Just provide them with a list of things they need to find, and let them go. Girls can play individually, or on teams, whatever works best.
Have a talent show so the girls can show off what they can do. Girls who don't want to participate can serve as judges. Give awards to all the participants. Provide a stage, props, a microphone and ideas and then let the girls take over.
Clear a room, add music and let the girls have fun dancing the night away. Or, host a limbo contest for the guests.
Have the girls play Who Am I. Have each girl write down five things she likes, and five things she doesn't like, on a sheet of paper and put them in a basket. Read aloud from the lists, and have the girls guess who wrote it. 
Tweens aren't too old to play musical chairs. Gather the chairs, some music and see who makes it to the end. Or, have your tweens invent their own game and see what they come up with.