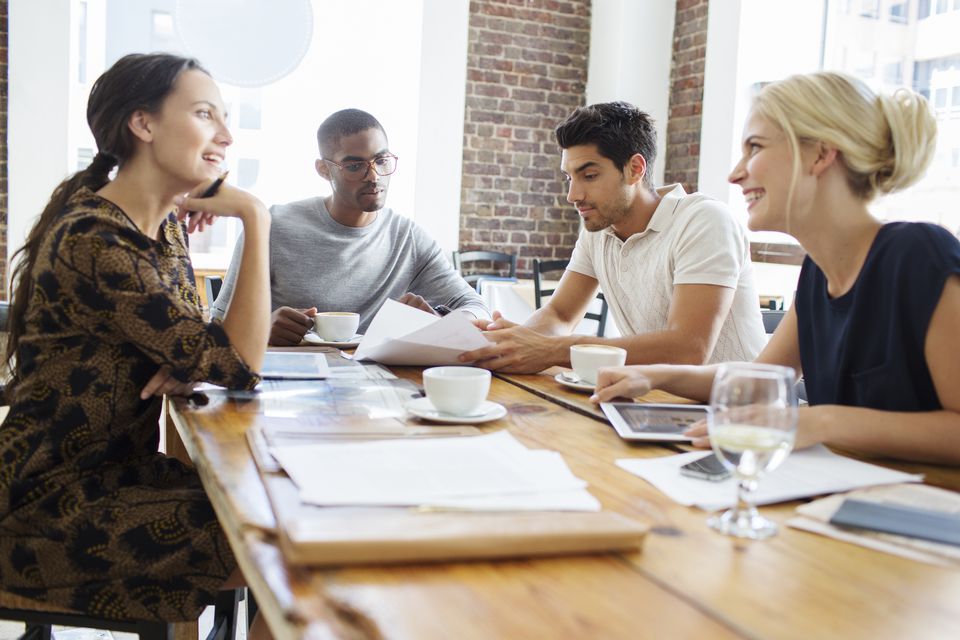 Do you ever have to stop and think about what fork to use after the salad arrives during a dinner party? Have you ever wondered what is expected of you when you're a weekend guest in someone's home? You want to do the right thing, but you're not sure what that is.
There are more bad manners and social faux pas than ever, so it's easy to be confused about what's socially acceptable. Many of the correct behaviors people once considered common sense have gotten lost in the swirling wind of bad advice, outdated manners rules, and social media that makes it too easy to slip up and be rude.
If you follow these tips you will be invited to more parties, be considered when job opportunities arise, and make more friends. Not doing any of these things can hold you back in social and professional situations.
Basic Social Etiquette
There are certain accepted behaviors in all social situations that you need to learn. With few exceptions, putting them into practice can make a big difference in your social life.
Social rules:
Communication
Regardless of who you are, you'll have the need to communicate throughout life. Being a good communicator can do a variety of things for you, including sharing important information, winning people to your side, and raising your children.
Learning to communicate:
Dining
If you share a meal with anyone, learn proper table manners. No one wants to sit across the table from a slob who talks with his mouth open or snorts milk through his nose.
Learn proper table manners:
Basic table manners – Follow the basics that apply to almost every dining situation. If having your elbows on the table makes it rock, take them off the table. Put your napkin in your lap, use the flatware starting with the one farthest from the plate, and don't talk with your mouth full.
Restaurant manners – Learn all about how to conduct yourself when dining out. Arrive before your scheduled reservation, be polite to your server, keep your voice at a conversational level, and be a generous tipper.
Formal dinner party – Know how to act at a formal dinner party, including which utensils to use for each course. If you're ever in doubt about which fork goes with each course, look to the host or hostess and follow them.
Business
Business is a funny animal. On the one hand, the bottom line is considered the most important factor. However, if you get down to the nitty gritty, most people look at business etiquette and manners as essential to even get to the bottom line. There is a social element to most offices, so observe protocol and remember that your behavior will affect your future.
How to have good manners in business:
Shaking hands – A decent handshake can give someone a good first impression, and we all know that you only have one shot at that.
Business gifts – It's always fun to give someone a gift to celebrate a special occasion, a promotion, or a job well done. Make sure your gift is appropriate to the setting and occasion. You would never want to embarrass someone with a personal or inappropriate gift.
Acknowledge others – When someone comes up with a brilliant idea or does something others need to know about, be the first to congratulate him or her. Do this in meetings or in front of the boss to show that you are a team player.
Out and About
Once you're outside your house, there are lists of rules to match everywhere you go. Learn what they are, or you may come across as boorish and crass. You don't want to be "that person" who never bothers to learn proper etiquette.
Etiquette outside your home: