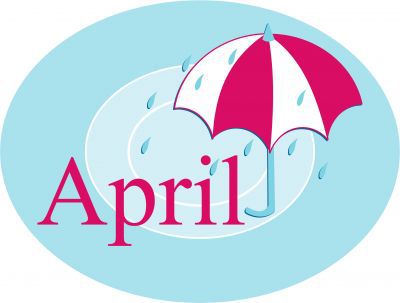 The month of April has holidays and observances that raise awareness of health conditions, focus on healthy activities, and spotlight specific areas of interest. Schools, health care organizations, and community programs may have activities planned around these observances. You can look for them in your local area or plan your own activities for your child or together.
Month-Long Observances
Week-Long Observances
Young People's Poetry Week (third week)
National Sleep Awareness Week (last week)
Sky Awareness Week (last full week)
World Immunization Week (last week)
Special Days and Holidays
Note that the exact day for some of these observances changes from year to year while others are always observed on the same day of the month.
The dates provided are approximate. Check further for the day they are to be observed in the current year.
Week One
April 1 April Fool's Day
April 2 International Children's Book Day
April 3 Pony Express Day
April 4 Tell A Lie Day
April 7 Metric System Day
Week Two
April 8 Draw a Picture of a Bird Day
April 9 Name Yourself Day
April 9 National Winston Churchill Day
April 9 Appomattox Day
April 10 Siblings Day
April 11 Barbershop Quartet Day
April 12 Drop Everything and Read (DEAR) Day
April 13 Thomas Jefferson's Birthday
April 13 Scrabble Day
April 14 Look Up at the Sky Day
April 14 Poem in Your Pocket Day
Week Three
April 15 Patriot's Day
April 16 Stress Awareness Day
April 16 National Librarian Day
April 17 Bat Appreciation Day
April 17 Ellis Island Family History Day
April 17 National Haiku Day
April 22 Earth Day
Week Four
April 23 Teach Your Children to Save Day
April 23 Take a Chance Day
April 23 Talk Like Shakespeare Day
April 24 World Meningitis Day
April 25 DNA Day
April 25 World Penguin Day
April 26 National Paper Airplane Day
April 26 Richter Scale Day
April 27 Arbor Day (last Friday)
April 27 National Tell A Story Day
April 27 Morse Code Day
April 28 Great Poetry Reading Day
April 29 Puppetry Day
April 29 Save the Frog Day
April 30 National Honesty Day
April 30 Eeyore's Birthday