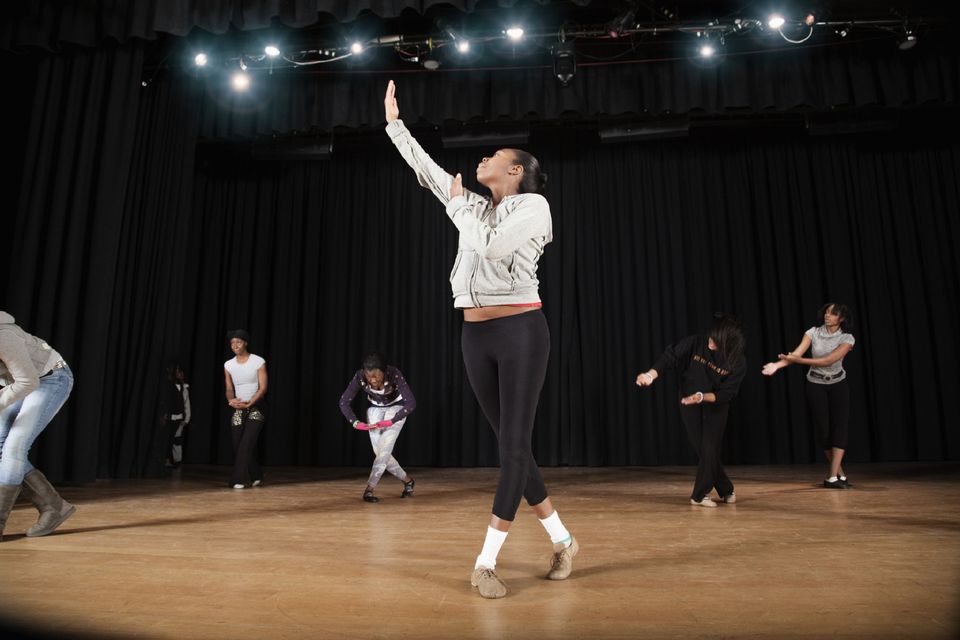 Art camp focuses on fine or performing arts. Many general camps touch on fine and performing arts, but a bona fide summer creative arts camp centers all of its activities around your child's artistic interests. Before you sign up, make sure your kids know what to expect at the summer creative arts camps they're interested in attending.

Some art camps offer services that also overlap with technology camps.
For example, an art camp may offer animation, digital storytelling and film production experiences. Others focus specifically on one area of a child's interest, such as a one-week acting camp. While most offer a range of sessions that cater to everyone, others break their camp activities into groups based on skill level.
Many offer field trips and behind-the-scenes looks into a certain area, such as a tour backstage at a theater or a talk with a rising professional actor. Research is the key to finding the program that's a right for your child.
Get more help on finding the right kids' summer camps. Read the free Summer Camp Guide.
Ages Best Suited for Creative Arts Camp:
Children as young as four can participate in a day art camp. Day camps usually have sessions that serve kids between four all the way up to teenagers. Residential creative arts camp is usually open to kids eight years old and up.
Length of Creative Arts Camp Session:
Most creative art camps hold one-week sessions for day campers or residential campers. Some art camps run the entire length of summer. Multiple sessions also run throughout the summer so your child can attend more than one session if interested.
Cost of Creative Arts Camp:
There are many variables involved in pricing out your child's summer creative art camp session. Instructor credentials, day vs. overnight camp and types of activities involved all play a part in determining costs.
A one-week art day camp typically costs between $200 and $400. Residential camp for one week can be as low as $500 or over $1,000. Most residential camps will cost between $1,000 and $2,000.
Many camp sessions offer scholarships for qualifying campers and smaller community groups sometimes offer inexpensive camps too. There are also other money-saving opportunities to cut down the costs of camp sessions.
Examples of Creative Arts Camps:
Acting
Animation
Dance
Digital Storytelling
Film
Music
Theater
TV
Visual Arts
Writing
Typical Day at Creative Arts Camp:
Eat breakfast
Morning meeting and announcements
Studio or stage time with instruction
Lunch break
Outdoor activity, such as swimming or recreational games
Quiet time for resting or working on projects alone
Studio or stage time to work on projects
Dinner break
Nighttime fun with campfires, movies and games
Lights out
What to Look for in a Creative Arts Camp:
An art camp's success falls heavily on the instructor teaching your kids and the types of resources they have available to them.
Be sure you ask specific questions about how the instructors teach and how the curriculum was developed. Other topics to ask about include:
Instructor credentials
Instructor to camper ratio
Types of art materials provided
Curriculum used and year it was written
Access availability to equipment and supplies needed for camp
Special activities planned, such as field trips and guest speakers
Additional costs of materials not included in camp tuition