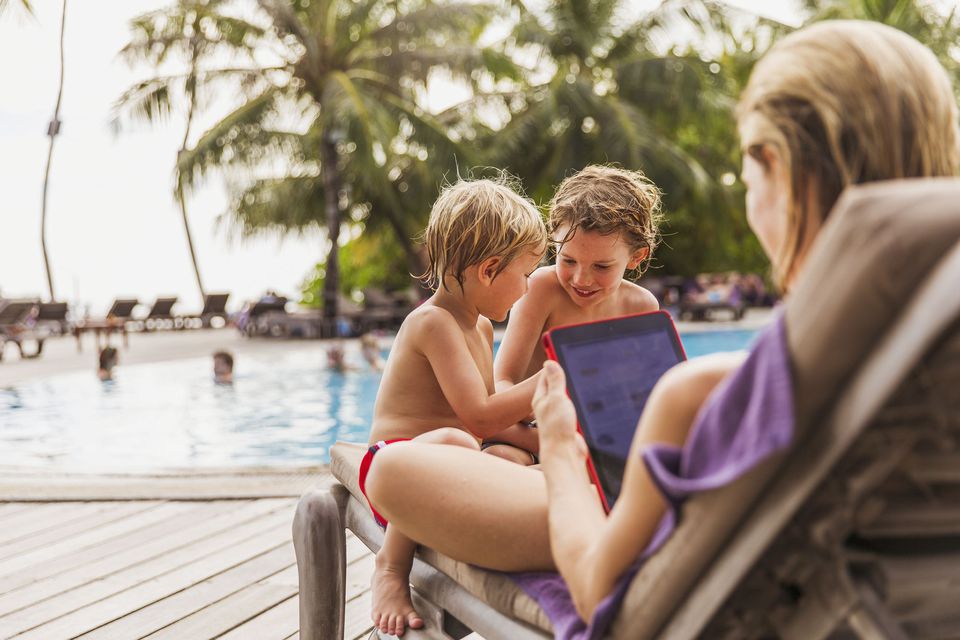 You have three whole months to fill with activities for your kids this summer. It seems like all the time in the world until you start hitting the back to school sales and wonder where another summer went. Get out your family calendar and create a summer schedule to keep your kids on track for a memorable summer and easy transition back to school.
Make a List
There's always something you want to do each summer that in the middle of kid raising you manage to forget.
Make a list of everything you hope to do in the summer months with your kids.
Keep your list somewhere it's easy to spot so you can easily add new activities and events even throughout the summer. You may not get to everything on your list, but you'll make a conscious choice about what you want your kids to do instead of having the choice made for you because you forgot. The nice thing about keeping a running list is that you can always save it for next summer too.
Sign Up for Summer Camps
You probably have a local parenting magazine or a calendar of events through your city. These are great resources for finding summer camps your kids can attend.
Whether it's a day camp or an overnight camp, sign your kids up for summer camps. You'll find many camps, such as Vacation Bible School or kids' camps offered through your local university, run throughout the summer months so you have plenty of options to choose the camps that work best with your family's summer schedule.
And with a summer schedule in place, you'll easily spot the weeks where your kids don't have anything planned. During those weeks, they could attend additional camps to give them even more fun while also giving yourself a break.
Find Free Activities to Enjoy
When you have a summer schedule, you won't miss out on the many free activities for families offered while kids are out of school.
You can plan for these events in advance because most of these types of activities are held over the course of the entire summer.
For example, museums often offer free art activities on certain days or bowling centers offer free games to kids under a certain age. Scheduling these activities helps you stay on top of what's going on in your city that won't cost you a cent. These can be real lifesavers on days when it's rainy or too hot to play outside.
Plan Getaways
Summer fun wouldn't be complete without a family getaway. But your getaways don't have to be week-long, jet-setting excursions.
Plan getaways that take you to a neighboring city for a day trip as well as getaways that take you to your backyard for camping over the weekend. You can also plan a family vacation that won't break your budget and gets you out of town for a few nights or out of state for a week. Putting these getaways on your summer schedule will make sure that you don't have any scheduling conflicts.
Schedule Free Time
What fun would summer be if every minute was scheduled? So it may seem rather ironic that you should schedule some free time for your children.
Build free time into your summer schedule so that the kids can do everything from play independently to catch summer bugs with their friends.
There's nothing wrong with having days of unscheduled activities so the kids can just be kids this summer.
Be Flexible
Lastly, use your summer schedule as a guide. Don't frustrate yourself by feeling as if you have to stick to everything on your schedule.
If your kids are having to much fun at the pool, skip this week's free movie at the local theater. Once you build your summer schedule, you'll be able to spot the holes and know what's going on this summer. That way, you can easily switch out activities or miss them all together. It's your choice when you have a summer schedule to follow!