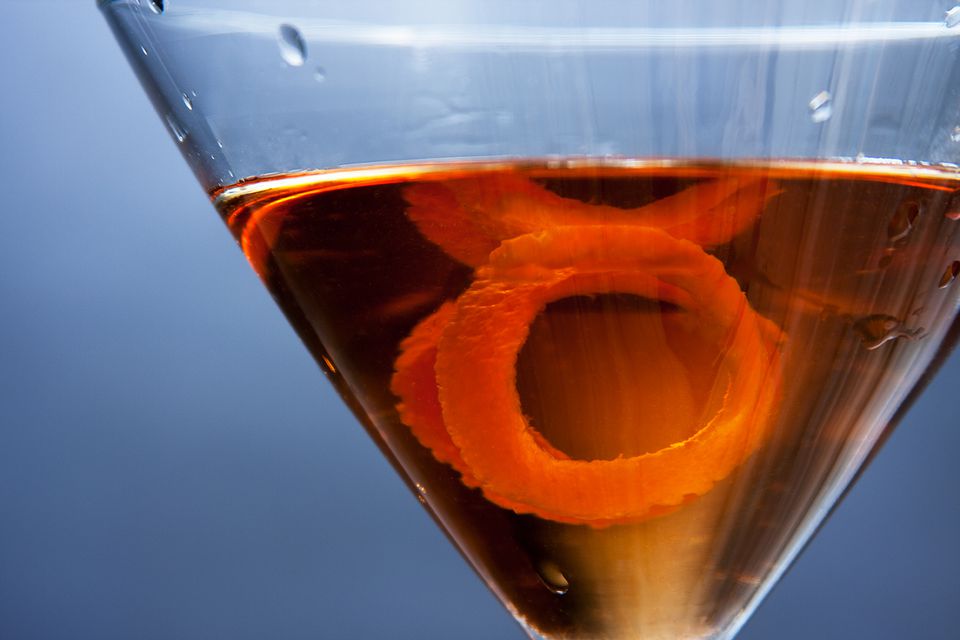 Irish whiskey is eminently mixable and can star in cocktails ranging from the relatively simple drinks like the Irish Coffee to sophisticated examples of the mixologist's art. A perfect example of this artistry can be found in The Massey Cocktail. It was created by Portland bartender Jacob Grier as a tribute to his Irish grandmother.
Combining a fantastic Irish whiskey and gin, sweet vermouth, Chartreuse and Campari, Grier has created one of the most elegant Irish whiskey cocktails you will ever taste.
Order one from your bartender, or pick up the ingredients to try this at home, If you enjoy modern mixology, then this cocktail will be sure to please.
Ingredients:
Preparation:
In a mixing glass add all ingredients.
Add ice, stir vigorously for 30 seconds.
Strain into a chilled cocktail glass.
Garnish with an orange twist.
(Recipe from Jacob Grier)
More Tips for Making a Great Massey Cocktail
The true majesty of the Massey Cocktail is the selection of spirits that Grier has chosen. Each of them is at the top of their respective classes and combine perfectly to find a balance and give us a taste of something new and different. It would be highly recommended to follow Grier's recipe exactly.
If, however, you feel like a little experimentation and want to substitute a few of the ingredients, there are some viable options available.
Switching out the Chartreuse and Campari is impossible because both of these liqueurs are proprietary formulas with no reasonable replacement.
You can swap out the Irish whiskey for your personal favorite, keeping in mind that it should be comparable to Tullamore DEW. Jameson would be an obvious favorite though the likes of Tyrconnell and Kilbeggan are fantastic options as well.
If you are seeking a whiskey that is a little rarer and unique, try Green Spot or Connemara.
Bombay Sapphire is a fantastic gin and it rarely fails to make an excellent cocktail. If you are considering something different, it would be best to stick with a similar, traditional London dry gin. Beefeater may be an obvious choice though you may want to go with a brand that is a little more crafted. Oxley English Dry Gin and Martin Miller's Gin would both be perfect options.
Lastly, Carpano Antica Formula is one of the best bottles of sweet vermouth on the market today and you may want to consider making this the vermouth standard for your bar if you have not already.
How Strong is the Massey Cocktail?
Because it is made up of five distilled spirits and no non-alcoholic mixers, it is reasonable to assume that The Massey is not a weak drink. If we were to follow each of Grier's brand suggestions, this cocktail would be a heavyweight as a whopping 32% ABV (64 proof).
Edited by Colleen Graham