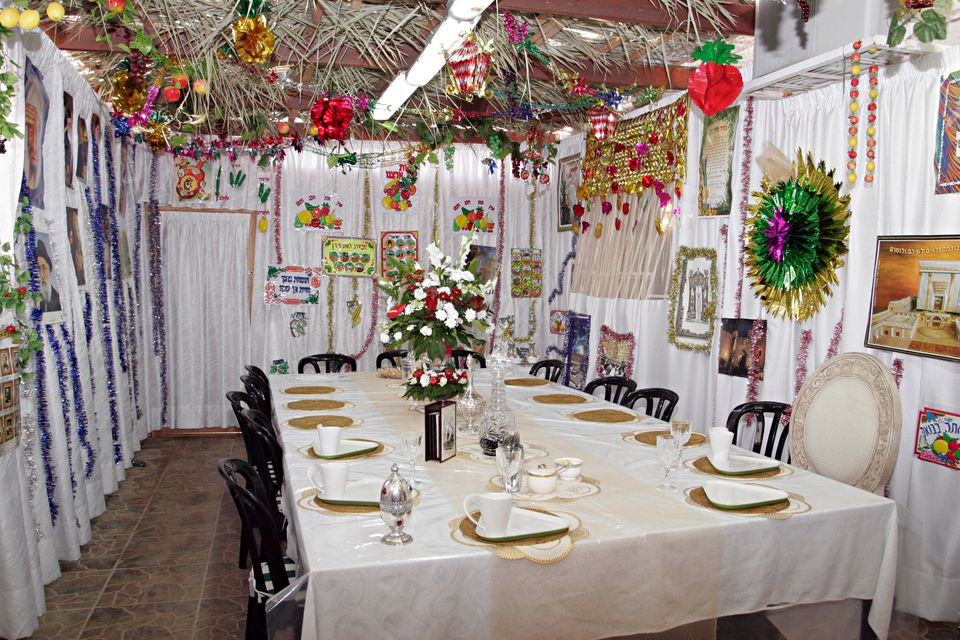 As Sukkot is a harvest festival, Sukkot menus typically include dishes with plenty of fresh fruits and vegetables. Stuffed vegetables are often served for this Jewish holiday. Some say the stuffed foods, like small cornucopia, represent a bountiful harvest. Given the colorful surroundings of the Sukkah and the harvest theme, I like to serve a colorful fruit salad for dessert. 
Sukkot Dinner Meal
Gefilte Fish -- This classic recipe for homemade gefilte fish is an Ashkenazi menu fixture not just for Sukkot, but for Shabbat and other holidays. 
Fruit Compote -- This simple dessert features stewed nectarines, peaches, and plums, and makes a nice alternative (or complement) to heavier sweets. 
Classic Kosher Apple Cake -- This company-worthy cake, with its layers of cinnamon-laced apples, is a classic example of the dessert dubbed Jewish Apple Cake.
Sukkot Lunch Meal