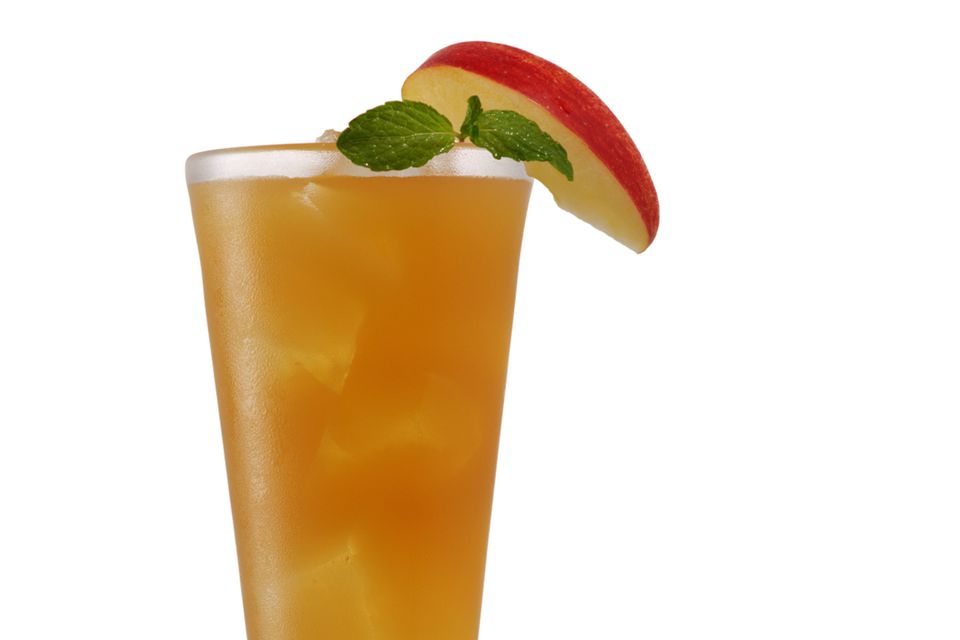 This Tully 10 Cider is a sort of a Mint Julep adapted for fall and it is nothing short of spectacular.
Two great Irish drinks come together here, one being Tullamore Dew 10yo Irish Whiskey and the other is Magners Apple Cider (hard cider at 4.5% abv). You can use a non-alcoholic apple cider, but I strongly recommend sticking with Magners or another hard cider. When mint and lime are added to that mix, they bring in a lighter touch and make the drink a little more refreshing.
1 1/2 ounces whiskey (
1 1/2 ounces apple cider (Magners Apple Cider,or non-alcoholic cider)
1/2 ounce lime juice (fresh)
1/2 ounce​ simple syrup (or pinch of sugar)
2​ leaves mint (for muddling)
Garnish: mint sprig
Place the mint and simple syrup or sugar into a pint glass.
Muddle well to dissolve the sugar and to release the oil and aroma of the mint.
Add the whiskey, cider and lime.
Fill with ice and shake well.
Strain into a tall glass filled with fresh ice.
Garnish with the mint sprig.
Recipe Courtesy: Tullamore Dew Irish Whiskey