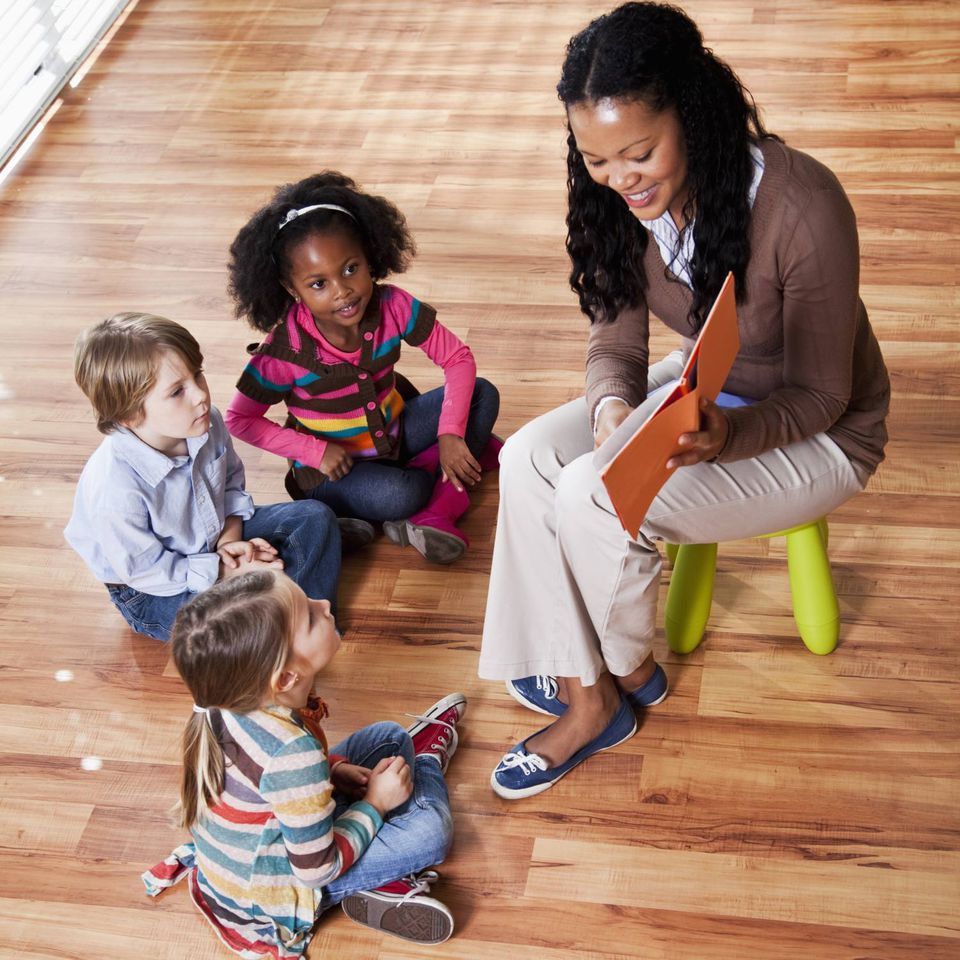 What is a babysitting co-op and why do you need to join one? It could be your ticket to free child care, some well-deserved alone time and even a night out with your wife/husband. See why you need to join a babysitting co-op today.
Babysitting Co-Op Overview:
A babysitting co-op, or babysitting cooperative, is a group of parents who agree to exchange free babysitting services with each other. Co-ops may or may not have someone in charge of the group and usually operate on a points or tickets system.
Babysitting Co-Op Costs:
Free. The only investment is your time babysitting other people's children when it's your turn.

While some co-ops do charge about $5-$10 annually, this is not a babysitting fee. The dues cover administrative costs of the entire group.
Age Range:
Babysitting co-ops are best suited for younger children whose parents need more babysitting services than older school-age children. Newborns can also be included in the co-op as long as the child's parent has time to babysit other people's kids.
Pros:
Free babysitting services
An active babysitting co-op means parents always have a babysitter available
Your children get to play with other kids
You form friendships with other parents
Another parent watches your child as opposed to a young or inexperienced person
The group works together to watch each other's children so you're not indebted to one particular person
Cons:
With larger groups, children may not have consistent sitters
Babysitting co-ops can have trouble members who need to be addressed or removed from the group
A disorganized babysitting co-op can lead to a bad experience for parents and children
The person watching your child may not have necessary medical emergency training
Some groups do not have a screening process for new members
Children's medical records, including vaccinations and allergies, are not usually required or kept on file
How a Babysitting Co-Op Works:
The rules of babysitting co-ops vary per group. The basics of how a co-op works is that one parent agrees to babysit another member's kids. She can also babysit many members' children at once. This parent earns time to have her own children watched when she needs to run errands, have a date night with her spouse or steal a moment for herself.
While parents rotate days, a member running low on babysitting time is usually asked to watch children so she can earn more time. A parent who's accumulated a lot of babysitting time is asked to cash in those minutes by taking her children to one of the other parents.
Getting Involved in a Babysitting Co-Op:
Many babysitting co-ops only allow new members through a current member's recommendation. Word of mouth can help you get into a babysitting co-op. Ask your pediatrician, child's school, parents in your playgroup or moms on the playground if they're involved in a babysitting co-op.
To start a babysitting co-op, ask parents from church, preschools, Mom's Day Out programs or playgroups. You can look even closer to home and begin a babysitting co-op just for your neighborhood.