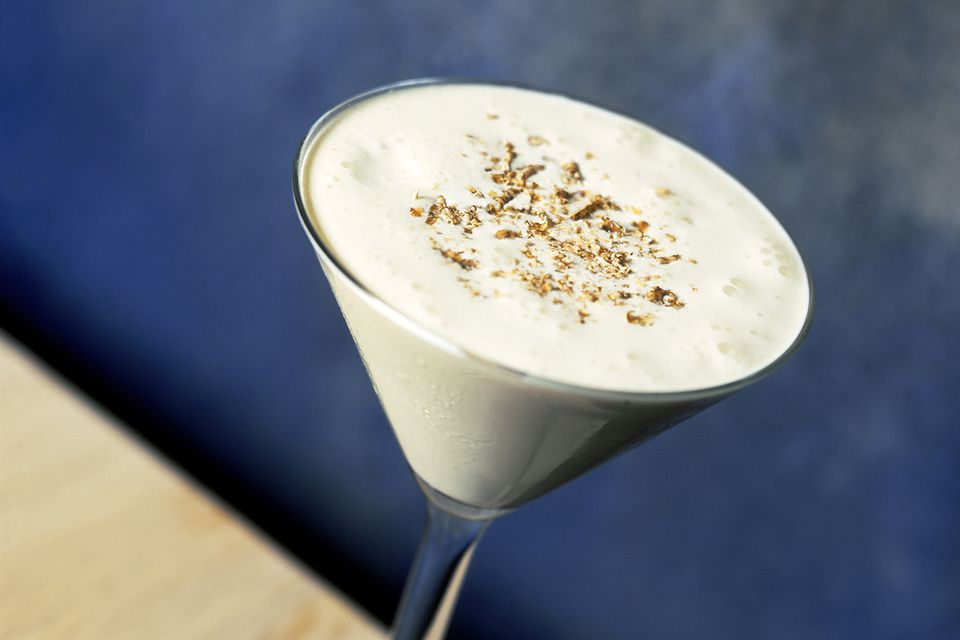 The White Chocolatini is an outstanding dessert drink that is similar to the Chocolate Martini, it simply relies on a white chocolate liqueur. This cocktail recipe is simple to mix up and is rich and creamy with a beautiful mix of vanilla and white chocolate. 
Among the many chocolate-flavored cocktails, this one is a nice break. While dark and milk chocolate are fabulous in drinks, there is something appealing to the delicate flavor of white chocolate.
The flavor profile of the White Chocolatini also makes it an excellent companion for desserts. It pairs wonderfully with pumpkin pie, so you might want to mix this drink up for your holiday dinners.
Pour the ingredients into a cocktail shaker filled with ice.
Garnish with white chocolate shavings.
More Tips for Making a Great White Chocolatini
You will have no problems finding a vanilla vodka for this cocktail. It is a very popular flavor in the flavored vodka scene and almost every one of the most popular brands produces a vanilla vodka.
As easy as it is to find vanilla vodka, it is just as easy to make your own.
A homemade vanilla infusion should take just 3-4 days and a single vanilla bean will flavor an entire bottle. This is a nice option if you enjoy DIY projects or have a favorite vodka that does not sell a vanilla option. 
Buy Gourmet Vanilla Beans at Amazon.com
There are a few white chocolate liqueurs available. Obviously, darker chocolate liqueurs are the most popular of this flavor, but you can find some of the white variety if Godiva's proves elusive. 
Mozart White Chocolate Vanilla Cream - A blend of real vanilla, white chocolate and caramel, it is a beautiful liqueur that you really need to taste. 15% ABV (30 proof)
Godet Belgian White Chocolate Liqueur - Made from white Belgian chocolate, it has a rich creaminess that is perfect for cocktails like this. 15% ABV (30 proof)
Yet another option is a white creme de cacao. Unlike these others, the 'white' refers to the clear color and not the use of white chocolate. Also available in a dark color, these will not add any creaminess to your cocktail and should only be used as a substitute of last resort.
How Strong is the White Chocolatini?
The cream in this cocktail recipe helps to bring the alcohol content down to what may be considered relatively light in comparison to similar drinks like the Chocolatini. This is a pleasant surprise, particularly if you're in the mood for a sweet martini without all the extra booze.
When made with a 70-proof vanilla vodka and Godiva, this White Chocolatini weighs in around 16% ABV (32 proof).