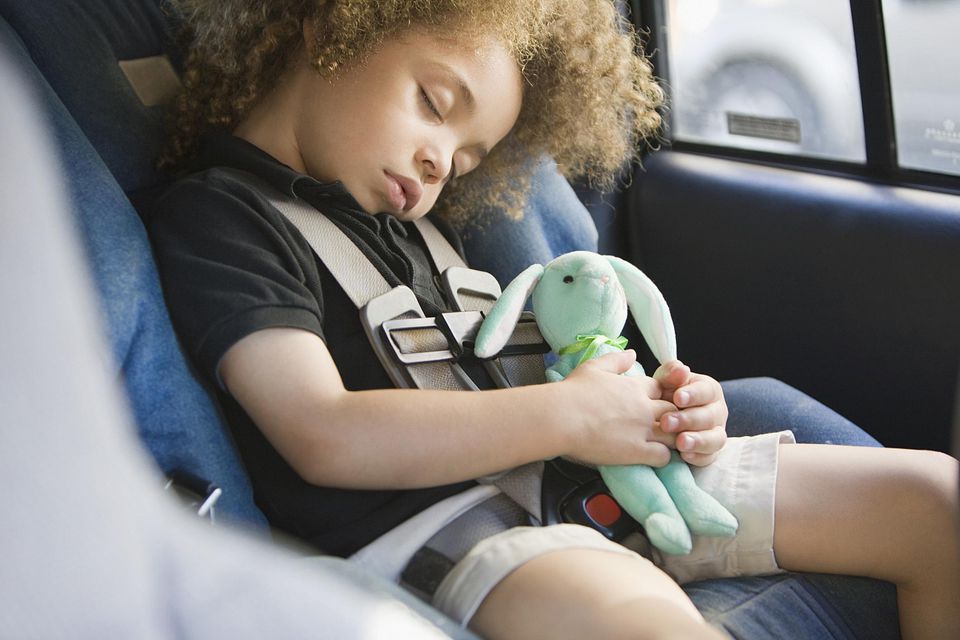 Did you know that car seats expire? Many parents don't realize their child's car seat is approaching the end of its useful life. If the car seat has been passed down between siblings or friends' kids, it may even have expired already. It's a common car seat mistake. Car seat expiration may seem like just a ploy to get you to buy a new car seat, but these limits are in place to give your child the best possible protection in a crash.
Why Do Car Seats Expire?
Crash data and tests are constantly being used to make changes to car seats so they can do a better job of protecting children in crashes. Using a car seat that is many years old could mean your child's car seat isn't utilizing newer technologies that could be lifesaving in a crash, or it could be out of date in terms of safety standards. Older car seats are also more likely to have been involved in a recall that was missed, which could mean there's a dangerous problem with the seat. If a convertible or combination car seat has been transitioned several times between various modes, having the harnessed removed and replaced, for example, there could be missing pieces or parts that have broken over time. Giving car seats an expiration date isn't about money. It's about making sure your child's car seat is as safe as possible.
The idea of throwing away something that still looks good is frustrating to lots of families.
However, it's important to understand that the breakdown of a car seat is not something that can always be seen with the naked eye. Car seats are made of plastics. Consider what happens to a plastic toy if it is left outside for some time. The plastic becomes brittle and can develop cracks when stressed.
Car seats are subjected to extreme heat and extreme cold while sitting in your vehicle, so the plastics eventually react just like that toy left in the sun. Even car seats that are stored in a basement or other controlled environment will break down over time.
You may not be able to see that the plastic is breaking down, or is more brittle, but that change could be dangerous in a crash when the car seat shell is stressed. You can see this problem in action by watching this crash test video of an expired car seat. In the video, the car seat harness breaks through the shell of the seat upon impact. This car seat would not have adequately protected a child in a crash. It's far safer for parents to buy a new car seat than to take a chance on a car seat that may be too old to function properly in a crash.
Where To Find Car Seat Expiration Information
Most car seats have an expiration date on one of the manufacturer labels that can be found on the sides or bottom of the car seat. To find out if a car seat is expired, you should look for that expiration date label first. If there's no expiration date listed, use the date of manufacture and consult the car seat owners' manual. Many manufacturers give a maximum car seat life in the manual.
If not, call the manufacturer and ask.
The rule of thumb, if no expiration date is given on the seat, is that car seats expire six years from the date of manufacture. Some car seat manufacturers now allow up to 10 years of life for their car seats, but unless you have specific directions from the manufacturer, the car seat label or the manual that state otherwise, you should stop using a car seat after 6 years. On some 3-in-1 or all-in-one car seats, there could even be different expiration dates for the harnessed portion of the car seat and the booster mode.
You can always look for a car seat inspection station or car seat checklane event if you need help figuring out whether or not the car seat is expired. Trained and certified child passenger safety technicians can assist you.
What to Do When Baby's Car Seat Is Expired
Expired car seats should be destroyed so that no one picks the seat up thinking that it is still safe to use.
Good ways to destroy car seats include cutting up the cover, cutting the harness straps, and using a saw or large hammer to break the shell. Some people have a lot of fun with this process! It's not often you get the chance to destroy something in whatever way you wish.
If you can actually watch the car seat go into a garbage truck and watch it be crushed, this is a good option, too. In some communities, recycling may be available for old car seats. Call your local recycling center for information on which pieces of the car seat can be recycled, and how to take the seat apart for recycling.