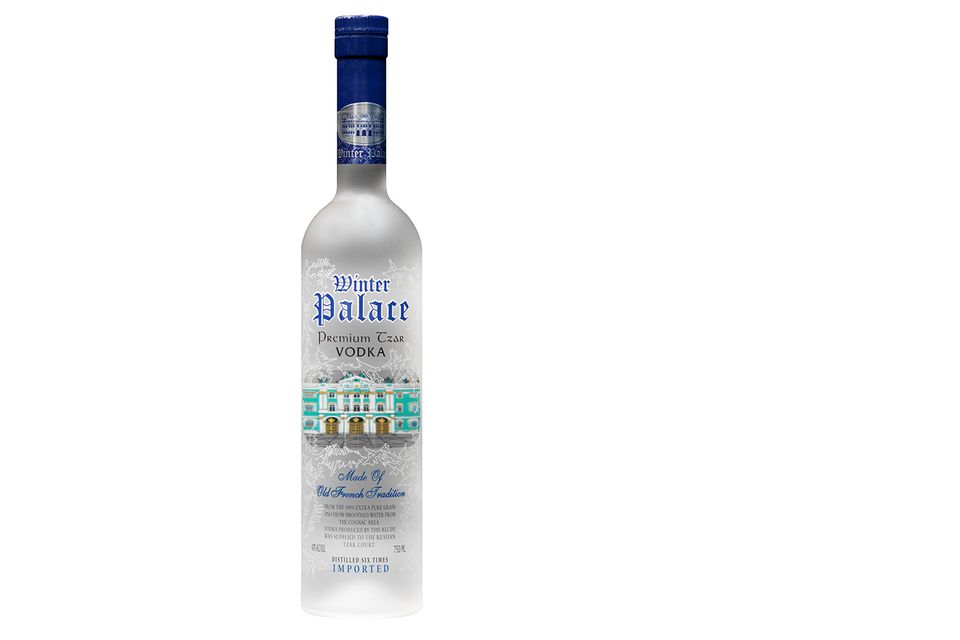 Winter Palace vodka is made from wheat grown in the north of France and is distilled six times then combined with fresh spring water from the Cognac region. The result is a spectacularly smooth, clean and refreshing vodka.
It is best compared to the likes of Belvedere -- both vodkas are smooth, lack the bite most vodkas have yet have some flavor to them (despite the "flavorless" profile of vodka). If you are looking for a truly impressive vodka that stands out from the rest, we strongly suggest seeking out a bottle of Winter Palace.
After tasting all of the vodkas produced by Emperor Brands and, while each of the portfolio is spectacular in its own right, Winter Palace is at the top of the list. It's comparable to Belvedere, rivals Charbay and, thankfully, it is within that same $30 price range.
Enjoy Winter Palace Vodka
We would definitely not recommend masking it in a cocktail behind heavy flavors. Just as in Emperor's case (Winter Palace is much more refreshing), the simpler vodka cocktails do this vodka justice. The Vodka Martini, Ginger Martini, and Cosmopolitan are examples of cocktails in which Winter Palace can shine.
In speaking with Zina Mashin, President of Emperor Brands, we learned that many women who enjoy wine have been sold on an easy mix of equal parts white cranberry juice and Winter Palace (essentially a white Cape Codder), as it has a similar taste. It's a drink we intend to test when the next Winter Palace bottle arrives.
Tasting Notes:
Winter Palace has a sweet, grainy nose with a hint of citrus and herbs. The palate is extremely smooth and the refreshing spice and citrus are a perfect balance that stimulates the taste buds. The finish is short and clean, lacking the "vodka bite" which is a pleasant change of pace.
About Winter Palace Vodka
Vodka distilled six times from pure grain.
Imported from France by Emperor Brands LLC
40% alcohol/volume (80 proof)
Retails for around $30/750 ml bottle
Released in 2007
Disclosure: Review samples were provided by the manufacturer. For more information, please see our Ethics Policy.