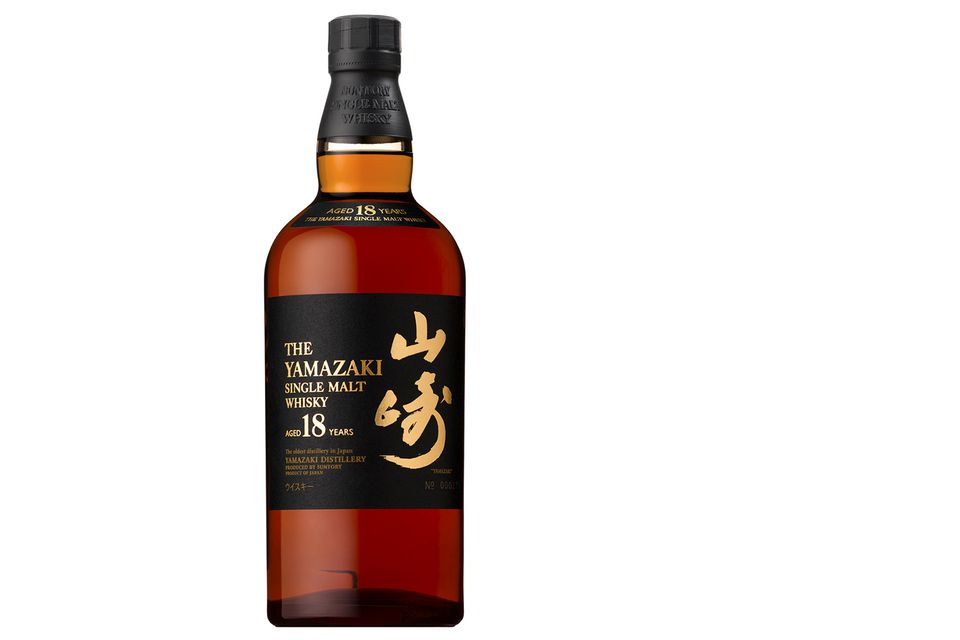 Japanese whiskies have just started to be appreciated by American whiskey enthusiasts and people are searching for the best Japanese whiskies.
Suntory's Yamazaki distillery has a reputation as one of the best distilleries in Japan. Their 18-year-old expression offers proof that Japanese whiskies can be just as rich and complex as the finest whiskies from any place else in the world.
Simply put, Yamazaki 18 is one of the best single malt whiskies available from any producer and is a must-have for enthusiasts of good whisky.
Tasting Notes
Nose
On the nose, Yamazaki 18 offers a deeper, more complex bouquet of tempting aromas than its 12-year-old sibling. If Yamazaki 12 is young and vibrant, Yamazaki 18 has matured into a confident, middle-aged executive; powerful, rich and expecting luxury.
Look for more autumn fruits on the nose, with apple, pear, cinnamon sticks and raisins readily apparent as well. Wood smoke, leather, saddle soap and a forest floor-like scent add to the perception that this is a very masculine whisky although there is still just a hint of jasmine petal intermixed with cedar cigar wrapper if one looks hard.
Body and Palate
Rich and unctuous is the best description of the body of Yamazaki 18 year. This single malt just coats the mouth in such a way that there is no mistaking that you are about to enjoy a high-end whisky.
On the palate, rich sherry notes appear first. Dried plum, sultanas, freshly cracked walnuts and stewed fruit before nice wood notes and a rich, decadent chocolate note before some interesting umami flavors appear, creating a veritable symphony of flavors on the palate.
Finish
Suntory Yamazaki 18 has a long, lingering finish that feature rich notes of chocolate, stewed prunes, light smoke and earth notes. This is a whisky that will reward you if you pour a dram, light a fire and read a good book on a rainy night. It would also be the perfect ending to a good meal, either by itself or perhaps paired with a dark chocolate dessert.
Final Thoughts
At a suggested retail price of $135, Yamazaki 18 is by no means cheap, but given the level of quality, that price point is surprisingly affordable. My suggestion is to pick up a bottle of Yamazaki 12 for everyday occasions, and a bottle of Yamazaki 18 for special moments or when you just want to reward yourself.
Yamazaki whiskies are what turned me into a Japanese whisky enthusiast. You will find that Yamazaki's reputation as some of the best Japanese whiskies has been well-earned.
About Yamazaki 18 Year Old Single Malt Japanese Whisky
Single malt Japanese whisky aged for a minimum of 18 years.
Produced by Suntory at the Yamazaki Distillery
First released in 1984
Retails for around $135/750ml bottle
Originally Published: March 13, 2011
Edited by Colleen Graham: October 16, 2015
Disclosure: Review samples were provided by the manufacturer. For more information, please see our Ethics Policy.