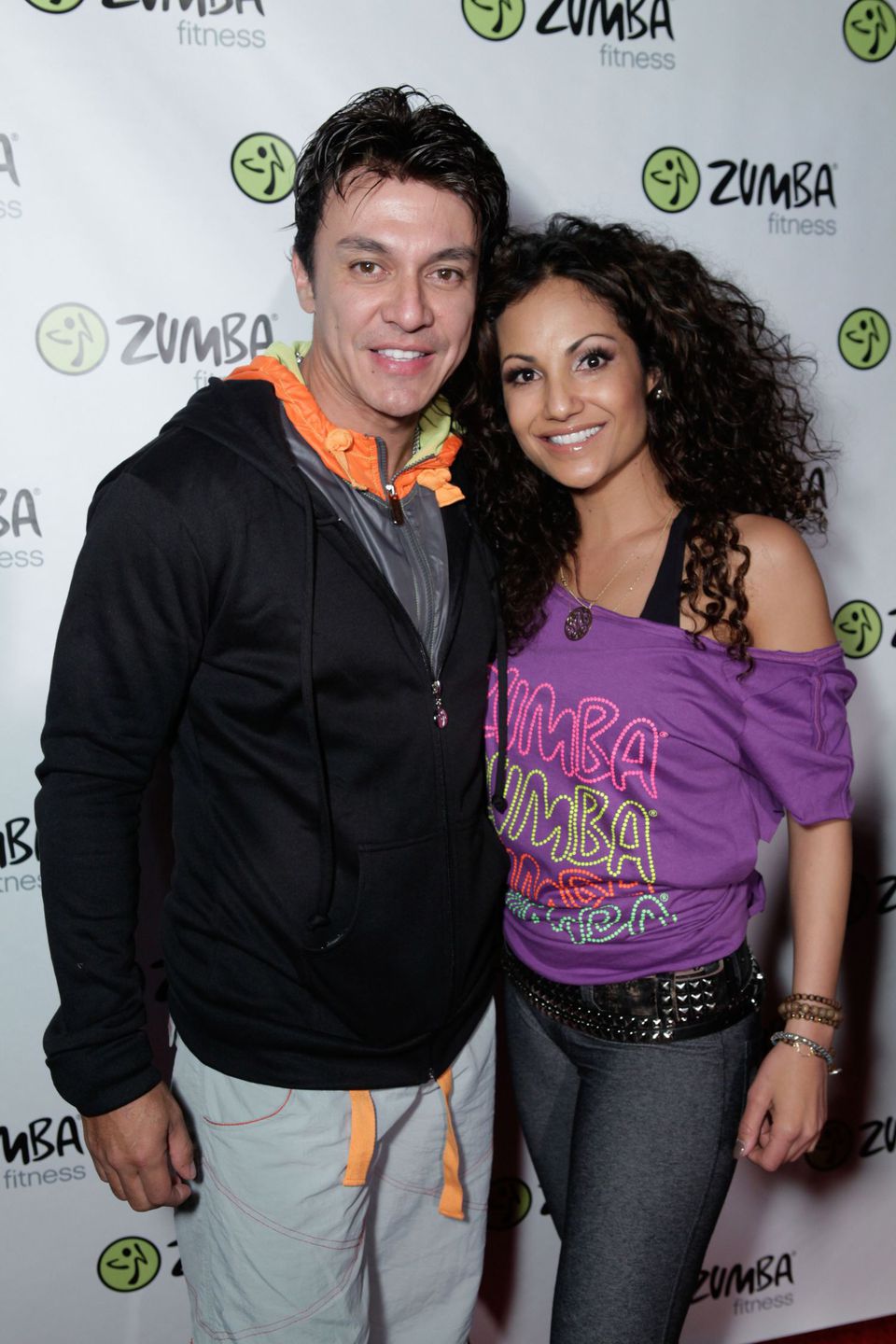 For two exercise programs on one DVD, Zumba Incredible Results features a 30 Minute Burn and Amazing Abs workout. The two are completely different, with 30 Minute Burn concentrating on the entire body and Amazing Abs solely focusing on your abs. Get the skinny on this DVD with a complete review of Zumba 30 Minute Burn and Amazing Abs.
30 Minute Burn
Length: 30 minutes
Calories Burned: 416
Zumba's 30 Minute Burn from the Zumba Incredible Results set is one of the most fun workouts you'll ever experience in half an hour. Gina Grant leads this "live" version of Zumba, which includes an audience behind the stage exercising with you. It's much like the Zumba Fitness Concert DVD from Zumba Exhilarate but without the added flash.
Grant warms you up and her energy is infectious. I wish every Zumba class was full of this type of energy.
With each song change after the warm up, a different instructor joins her on stage as you learn a new routine. You'll see some familiar faces from the other DVDs in the set, including Melissa Chiz, Steve Boedt, Ricardo Marmitte and "Zumbatwinz" Alicia and Tania Ginard. Zumba creator Beto Perez also joins the workout for the last five minutes.
The only downside to this DVD is that there is no verbal cues option. If you prefer to have instruction as you workout, you may feel a little lost the first couple of times you workout to 30 Minute Burn.
Grant moves fast and the moves can change quickly. But this pace means you'll burn over 400 calories in the same amount of time you could've watched your favorite sitcom.
Zumba needs to put Grant in more of its DVDs. She makes it impossible to not want to move and put all of your energy into each song.
30 Minute Burn is the DVD I turn to when I don't have much time to workout. The half hour flies by but you will be drenched in sweat after your workout. I prefer investing the extra 10 minutes in this DVD than the Zumba Incredible Results 20-Minute Express DVD so I can burn off another 150 calories.
Amazing Abs
Length: 17 minutes
Calories Burned: 169
Amazing Abs is a quick workout exclusively for your abs. And every mama wants to work on her abs after having babies.
As a mom of three, I was excited about a DVD that promised "Amazing Abs." It is a fun ab workout that doesn't have you doing rep after rep of push ups but you have to be extremely careful with your posture or you could easily injure your back.
That's because your ab workout is mainly in a chair. There are times you're lifting your legs off the ground very quickly or leaning forward and back in the chair to work your abs. It's too easy to arch your back because of the fast pace. And since it does require a chair, you also have to be careful that your chair doesn't slide if you have hardwood floors.
I have hardwood floors and put my chair up against the couch so it wouldn't slide backwards. Some of the moves in the DVD have you going behind the chairs so I just modified my steps because now there was a couch in my way.
Another drawback is the type of chair you have. If you have a wooden chair, you're going to spend some time wishing you had a cushion for your tailbone!
Even the instructors use what almost looks like a lawn chair with strips of fabric across it. There are days I grab the ottoman instead of the chair to do this workout.
For the workout, Beto Perez and his team will work your abs and then you'll get up to dance for a short interval to give your abs a bit of a break. Of all the Zumba workouts in this set, this is the only one where I don't actually feel the burn after my workout. I'm more concerned about injury because of some of the moves that this is my least-used DVD from the set.
You'll also want to couple this workout with another one for the day. For the 17 minutes and 169 calories, you're better off investing your time in the 20-Minute Express DVD from Zumba Incredible Results to get more of a workout.
If I plan on working out for an hour, I'll use Zumba Step, which is the Rizer workout lasting 45 minutes, and then Amazing Abs will take me right to the 60-minute mark.
Disclaimer: Zumba's 30 Minute Burn + Amazing Abs DVD was purchased for review from Zumba as part of the Zumba Incredible Results DVD set. Total cost with shipping was $94.64.